Why Is One Direction Going On Hiatus? Harry Styles Reportedly Moving To Hollywood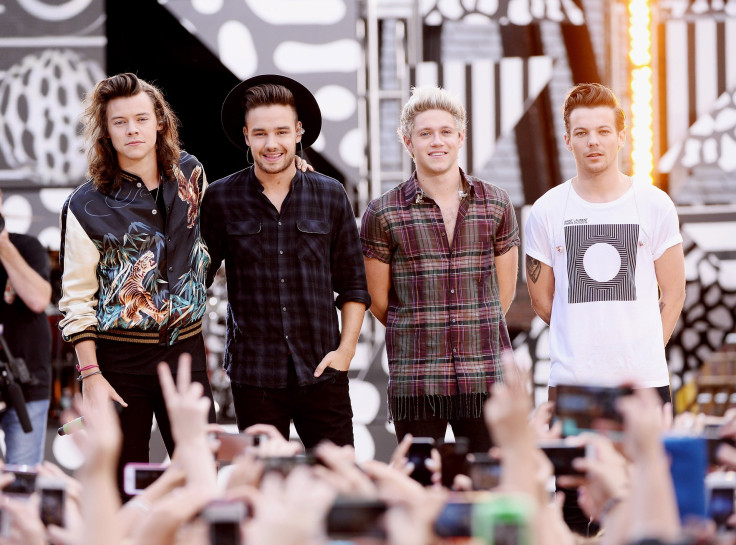 Fans are still trying to digest the news of One Direction going on hiatus in March 2016 after the release of the band's upcoming fifth album. Many don't understand why the band is going away. Could the reason for the temporary leave be that Harry Styles wants to take on Hollywood? Or does each member want to try his own solo gig?
Former NSYNC singer Lance Bass told The Star that Styles will be moving to Hollywood, and he believes the singer is going to do very well for himself there. "It is his time. He is very talented and he has some great opportunities," Bass said.
BBC reports the hiatus could be due to each member -- Styles, Liam Payne, Niall Horan, and Louis Tomlinson -- wanting to try other musical endeavors and/or work on their solo careers. The break was apparently planned and was going to happen with or without former member Zayn Malik, who left the band in March.
A source told Us Weekly that this is not the end for the band, and they will be back at some point to make more music. "Even when Zayn was in the band, they had been speaking about having time to focus on personal projects. They're one of the hardest-working groups around and totally deserve some time to themselves," the source dished.
People reports that One Direction will still promote its latest album until February 2016, before the band's extended hiatus. It has also been confirmed that, starting this August, the group will start its international tours as a four-member group. Those will likely wind down in October 2015.
One Direction last released an album on Nov. 17, 2014, when the group put out "Four," with the singles "Steal My Girl" and "Night Changes." The band's fifth studio album will be released in November, according to an E! News report.
On July 31, One Direction released its new single "Drag Me Down." It was the band's first song following the departure of Malik. The band put out a music video of the song on Friday, which can be seen below.
© Copyright IBTimes 2023. All rights reserved.