Why Podcasting Is Going To Sound Totally Different In 2016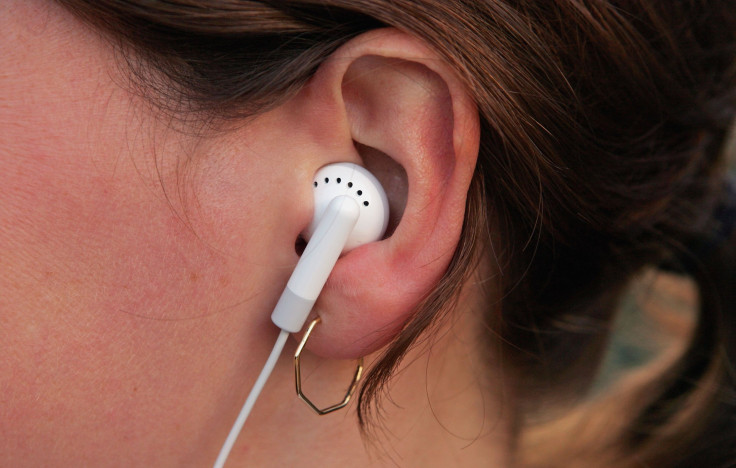 It's not an exaggeration to say podcasting just had its best year ever. From President Barack Obama appearing on "WTF With Marc Maron" to "Serial" getting its own Pandora station, the rising audio medium cemented its place among the most popular methods of media consumption in 2015.
But in 2016, everything about podcasting is going to change. Thanks to a number of rapidly evolving technologies and changes in listener behavior, a lot of the seismic shifts that have swept across other digital media will shake up podcasting, too, making its ads more easily targeted and its shows easier to discover and share.
Below are a few of the forces that will turn the podcasting industry on its head next year.
People Aren't Downloading Audio Anymore
If you listened to any well-known podcast in 2015, you likely heard the show's host read the ads. Those spots were designed that way out of necessity; unlike most other kinds of digital media content, which can be loaded up with ads that target people based on things like their gender, physical location and age in real time, it is technologically difficult to change the contents of a downloaded file.
"The downloaded, disconnected listener or listening experience is challenging [for advertisers]," said John Rosso, the president of market development at Triton Digital, a digital audio advertising firm.
Changes in user behavior are starting to eliminate that challenge. As audio content has become a mobile-first medium, the share of people streaming, rather than downloading, podcasts and other digital audio content has changed dramatically. According to Rosso, Triton's publisher partners now see that more than half of the listens initiated are started as streams rather than downloads. In some cases, the share of streamed listens is as high as 70 percent, and that number is poised to grow.
With that shift underway, publishers have seized the opportunity to change the way ads are inserted into shows. Acast, a Swedish company that both develops shows and helps producers monetize their podcasts with dynamic ad insertion, closed funding rounds totaling $10 million just months after setting up shop in the United States. In August, Panoply, a leading podcast publisher owned by the Slate Group, announced it had acquired Audiometric, an Australian company that dynamically inserts ads into audio shows.
"The ad market for podcasts is evolving very fast," said Måns Ulvestam, Acast's co-founder and CEO.
In 2016, host-read ads will continue to be part of a podcast fan's listening experience. But they will be joined, or in some cases supplemented, by ads that are inserted into your shows based on where and when you're listening to them.
Tweetable Highlights
One thing podcasters are hoping will drive more of these streaming listens is a much-improved slate of recommendation and discovery tools.
For all the positive numbers that podcast enthusiasts point to, the reality is that podcasting has stalled in its cross-over to the mainstream. Awareness of podcasts as a medium has been flat for the past couple years, according to Edison Research, and until recently, the medium has lacked tools that make it possible to easily spread podcast content around.
The problem, again, was one of form rather than function. "When it comes to new content, audio's the wrong unit size," said Parviz Parvizi, the co-founder of Clammr, a tool that allows people to share small pieces of longer podcasts on social media. "It's not browsable. You can't swing by and get an impression."
Parvizi and his co-founder, David Silverman, expect that making it easier to embed smaller chunks of episodes on social platforms like Twitter and Facebook will solve that problem. Early signs indicate they may be right. Parvizi and Silverman note that an episode that's been widely shared on social media using tools like theirs gathers 10 times more plays than one that doesn't, and their sales pitch has resonated. Since relaunching as a platform tool in December, publishers including BuzzFeed, the Financial Times, Midroll and Podcast One have signed on as launch partners.
Creating something that can be experienced within the flow of a visit to Facebook, Twitter or something else makes a big difference too. "Audio needs to be part of a native experience," Parvizi said.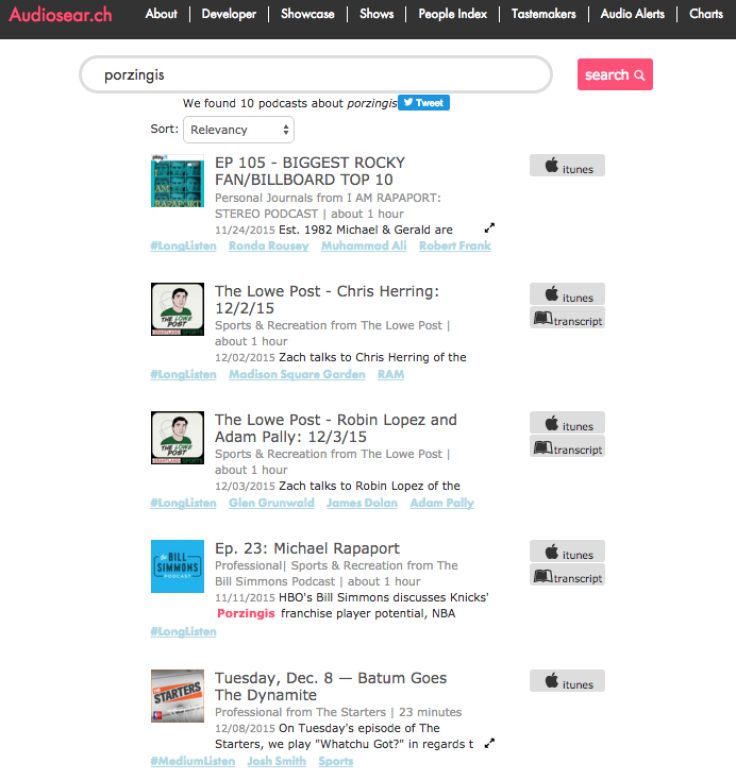 Podcast Archives Will Get More Searchable
Unlike for most other digital media, search engines do not crawl and index podcast content. While a Google search might yield a YouTube video or a tweet, finding podcasts that focus on specific topics via search is a challenge. An avid New York Knicks fan might assume that the sports radio world is talking about rookie phenom Kristaps Porzingis, but up until recently, he would have had a hard time finding specific episodes of "The Dan Patrick Show" or "The Bill Simmons Podcast" where he's discussed.
A number of companies, including Pop Up Archive, have made it easier for both podcast listeners and producers to index and archive their shows, so users can surface older episodes that are relevant. Pop Up Archive, which started out serving public media companies, transcribes shows, adding tags and keywords, then makes it searchable, either internally or for the general public at Audiosear.ch.
"Just think about how much evergreen content there is that's untapped," Pop Up Archive co-founder Anne Wootton said.
© Copyright IBTimes 2022. All rights reserved.
FOLLOW MORE IBT NEWS ON THE BELOW CHANNELS