Why Porn Star Renee Gracie Is Leaving OnlyFans Despite Earning Big On The Platform
KEY POINTS
Former racer Renee Gracie is leaving OnlyFans and launching her website
The porn star slammed OnlyFans, calling the site a "poor platform" and "unreliable" for her fans
Gracie previously complained about the site's technical issues
Porn star Renee Gracie is celebrating her one-year anniversary on OnlyFans but will soon be leaving the content subscription service.
On Thursday, the former racer, 25, took to Instagram Stories to reveal that she has reached a milestone on OnlyFans and that she has an exciting announcement for her followers. In her post, Gracie threw some shade at the subscription site as she revealed that she has decided to launch her own website.
"I've got my very my [sic] own website coming! A whole lot more reliable than OnlyFans! I've paid them way to [sic] much commission for a poor platform that is unreliable and leaves my fans in the dark with lots of ongoing issues," Gracie wrote.
She did not reveal a lot of details regarding her new website, but her post suggests Gracie has no plans to stop producing adult content anytime soon despite moving on from OnlyFans.
This came about a week after Gracie complained about the website after she encountered a technical problem. While using OnlyFans, the porn star repeatedly received a prompt that read, "We'll try your destination again in 15 seconds."
At the time, she took to Instagram Stories to share a screenshot of the OnlyFans error message, writing, "I've paid them that much commissions and the site is bulls—t." It is worth noting that the website, which was popularized by sex workers, collects 20% from a creator's earnings as a fee.
"Honestly OnlyFans does my head in with how bad this platform is," Gracie, who previously claimed she had earned half a million on the site in just one month, added.
Despite her bad experience with OnlyFans, Gracie has certainly achieved massive success on the platform, regularly earning six figures from her adult content, off the back of a $6.95 monthly fee. In an interview, the former V8 Supercars driver shared that she was able to rake in over $1 million in less than six months.
"I haven't had a month that big but I am fairly consistent with my earning from month to month. I will keep on working and posting videos. I don't see that type of money disappearing or stopping anytime soon and that is why I made the decision to buy the car," Gracie said, referring to the $350,000 Mercedes Benz AMG GTC Roadster that she paid for in cash.
She added that being able to upgrade from her secondhand Mustang was a "big deal," considering she left the racing industry three years ago "broke."
In October, Gracie told Daily Mail Australia that she "never even paid tax" when she was a Supercars driver. This means she was earning under $18,200 per year.
"That's pretty much what I was earning. I was literally broke, living paycheck to paycheck. I wouldn't have food or dinner, as I couldn't afford to eat," Gracie said.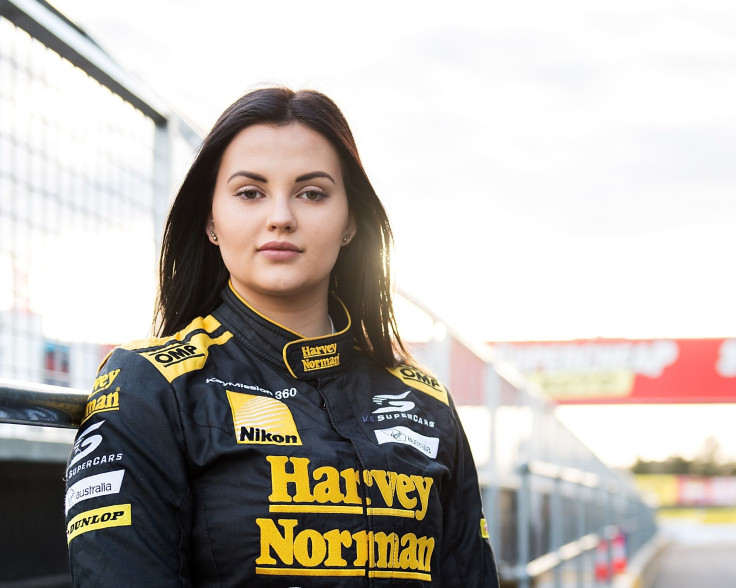 FOLLOW MORE IBT NEWS ON THE BELOW CHANNELS