Prince Harry Allegedly Insists To Drop Memoir In November But Publishers Are Uncertain: Royal Author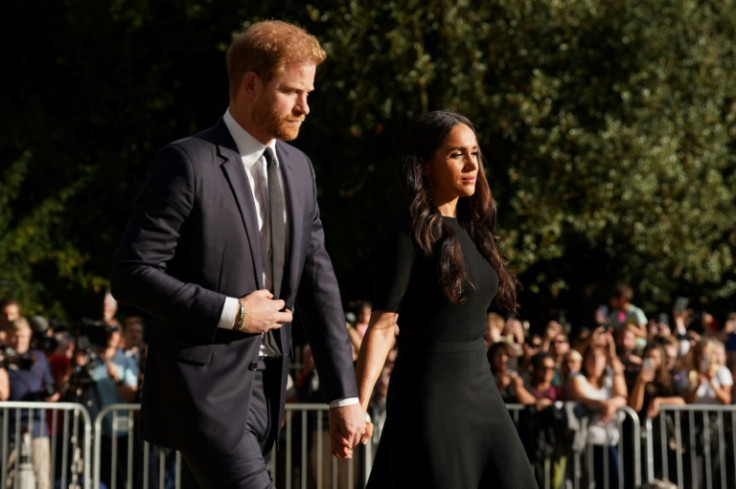 KEY POINTS
Prince Harry and Meghan Markle won't apologize to Prince William and Kate Middleton, according to Tom Bower
Bower said Prince Harry wanted his memoir to release in November due to his and Markle's finances
The journalist claimed that the walkabout got delayed because the Sussexes were not sure about joining the Cambridges
Prince Harry allegedly plans to release his memoir just weeks after Queen Elizabeth's funeral.
British investigative journalist and royal author Tom Bower joined Dan Wootton on "GB News" to talk about Prince Harry. During their conversation, the "Revenge" author weighed in on the Sussexes' and Cambridges' relationship following their walkabout Saturday and gave some updates about Prince Harry's anticipated memoir.
"In the end, it's down to whether Harry and Meghan ... apologize to Kate and William," Bower said. "My suspicion is I'm convinced, they won't apologize. Even worse, I'm told tonight that Harry is insisting that his book is published in November."
The host was in disbelief and commented, "You're kidding." Bower said it was "absolutely astonishing," but Prince Harry was allegedly "insisting" on dropping the book before the year ends, and he believed that it was due to their finances.
"Apparently, the publishers are not too certain, but he says if they don't publish it's a breach of contract, that's what I'm told and it's extraordinary because I think that's pretty on if it fits the bill because Harry and Meghan's finances depend entirely on the book and on Netflix," Bower added.
Bower also talked about the delay in the Duke and Duchess of Sussex and the Prince and Princess of Wales' reunion. They reunited at the walkabout on Saturday to greet the people mourning Queen Elizabeth's death outside Windsor Castle.
In Bower's opinion, the delay was due to the couple being undecided whether they should appear or not following the years of tension between them and the royal family. However, royal expert Daisy McAndrew shared another reason for it.
It was reportedly a last-minute invitation, and the couple had to change into formal mourning attire. They also needed time for Markle's hair and makeup before she stepped out on the Long Walk at Windsor, The Australian reported.
Meanwhile, netizens reacted to Prince Harry's alleged insistence to drop his memoir in November. Several were not pleased because many were still mourning the Queen's passing.
"Please make him stop. This will be a terrible error on his part and make him look just awful and cruel. There is no other way to spin it. Go, Tom Bower," one commented.
"No military uniform and no titles for his children so the book is being used as the thorn in the side of the RF," another added.
"The simple truth is that harry hated his life in the UK, has convinced himself he has a darling wife and family now, and he just doesn't want to be a part of the RF anymore. Too bad he didn't just go on about his life privately instead of showing his true colors," a third user wrote.
There is no official announcement yet on when Prince Harry's memoir will be out, but it is expected to be released this fall.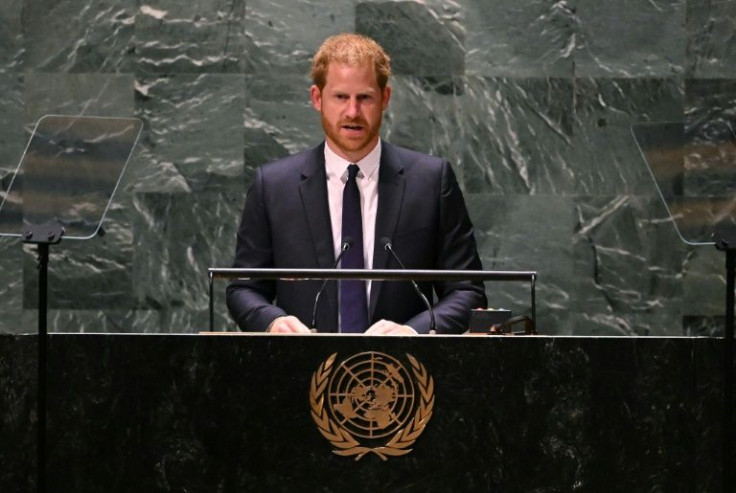 © Copyright IBTimes 2023. All rights reserved.