Why Prince Harry's Memoir Should Address Nazi Costume Scandal, According To Royal Correspondent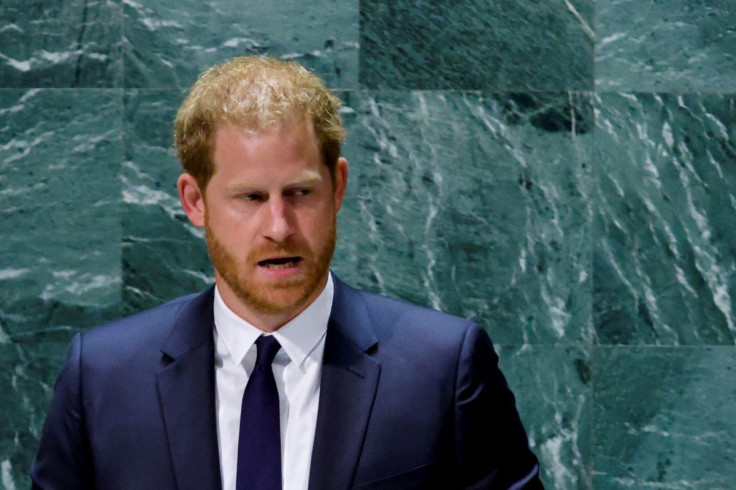 KEY POINTS
Royal correspondent Tom Sykes said Prince Harry's memoir is a "valuable opportunity" for him to address some of his past controversies
Prince Harry's 2005 Nazi costume scandal needs to be "excavated," according to Sykes
The royal expert claimed there's "never been a real apology" for the prince's controversial costume
Prince Harry should include his "wild years" in his memoir if he doesn't plan to spill all the details about the royal family, according to a royal correspondent.
The Duke of Sussex's hotly anticipated autobiography, which was first announced in July 2021, has not yet been released, but royal experts and fans are already speculating about what he might reveal regarding the royal family, his alleged rift with his brother Prince William and his and his wife Meghan Markle's 2020 royal exit.
For Daily Beast royal correspondent Tom Sykes, Prince Harry's memoir is "a really valuable opportunity" for the royal to address some of his controversies during his younger years, including his 2005 Nazi costume scandal.
"I think that it's an incredible opportunity for Harry to deal with some of those things that are outstanding, and I'm thinking specifically of the Nazi uniform," Sykes said during an interview with Christina Garibaldi on Us Weekly's "Royally Us" podcast. "To be fair to Harry, he was 20 years old at the time, but that only goes so far. It was an unbelievably stupid thing to do. There's never been a real apology for it. There was a sort of mealy-mouthed statement at the time, and I think he's talked about it in passing over the years."
According to Sykes, such instances need to be "excavated," and by discussing the scandal in his book, Prince Harry could "acknowledge the responsibility of what was actually going on in his life."
The royal correspondent added that he believes Prince Harry's candid thoughts and comments about such controversies would be "absolutely fascinating" for readers.
Back in January 2005, a 20-year-old Prince Harry was snapped wearing a Nazi uniform at a "Colonials and Natives" costume party. The photo was plastered on U.K. newspapers' front pages at the time, with The Sun headlining it, "Harry the Nazi."
The prince issued a statement shortly after the photo made headlines, saying he was "very sorry if I caused any offense or embarrassment to anyone," The New York Times reported.
"It was a poor choice of costume and I apologize," Prince Harry added.
Prince Charles was also criticized due to his youngest son's behavior. British journalist and commentator Dickie Arbiter, who served as a press spokesman for Queen Elizabeth II from 1988 until 2000, told Sky News TV at the time, "I'm sorry, the Prince of Wales, he's a humanitarian and he does some terrific work, but I don't think he has ... the right discipline over his children, particularly Prince Harry."
Meanwhile, Sykes claimed on the podcast that Prince Harry's old friends are now wondering whether the duke's book would be a "complete whitewash" or if he would "go all out."
"There's a bit of nervousness among some of them ... if it's gonna lift the lid on the whole scene because it was quite a sort of hedonistic scene back then," the royal expert explained.
Sykes said the "peak" of Prince Harry and his friends' partying years was between 2004 and 2010. He cited an unnamed source as saying that one of Prince Harry's "favorite" tricks at the time was to "try to give his security the slip" so he could go to nightclubs with his pals. International Business Times could not independently verify this information.
Last summer, Penguin Random House announced a memoir by Prince Harry coming out sometime in 2022.
In a statement, Prince Harry promised a "wholly truthful" account of the "highs and lows" of his royal life, including the "mistakes."
"I'm writing this not as the prince I was born but as the man I have become," he said. "I've worn many hats over the years, both literally and figuratively, and my hope is that in telling my story—the highs and lows, the mistakes, the lessons learned—I can help show that no matter where we come from, we have more in common than we think."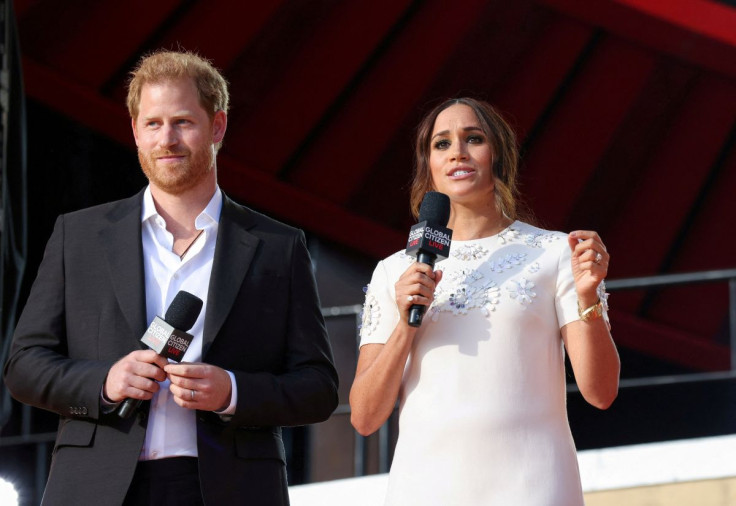 © Copyright IBTimes 2023. All rights reserved.