Why Prince Philip Continues To Attend Royal Engagements Even If He's Retired
Prince Philip has already retired from his royal duties two years ago, but he still attends some engagements every now and then.
Earlier this week, the Duke of Edinburgh attended a royal engagement in Sandringham while Queen Elizabeth II was at the Royal Ascot. In 2017, a statement from the palace confirmed that Prince Philip will no longer take on as many royal duties as he used to handle.
But the statement also said that it is up to the dad of four's discretion if he would still want to attend some engagements from time to time. And this is exactly what he did this week when he visited the Wood Farm in Norfolk.
"Prince Philip will attend previously scheduled engagements between now and August, both individually and accompanying the Queen. Thereafter, the duke will not be accepting new invitations for visits and engagements, although he may still choose to attend certain public events from time to time," the statement read.
According to Express, Prince Philip might have decided to attend the engagement because it's close to his heart. He has been the colonel-in-chief of the Rifles since 2006.
A photo of Prince Philip was also uploaded on Twitter after his recent engagement. It's evident that he has lost a considerable amount of weight compared to when he attended Princess Eugenie and Jack Brooksbank's wedding on Oct. 12, 2018.
But despite his frail physique, Prince Philip still looks happy and healthy. He is sometimes seen on the grounds of Windsor Castle riding a horse-drawn carriage. Earlier this year, he also managed to drive outside the Sandringham Estate unaccompanied by his royal aides but ended up in an accident.
Following the incident, Prince Philip's license was revoked, and he is no longer allowed to drive on public roads.
Prince Philip retired from his royal duties at the age of 96. He just turned 98 years old this month.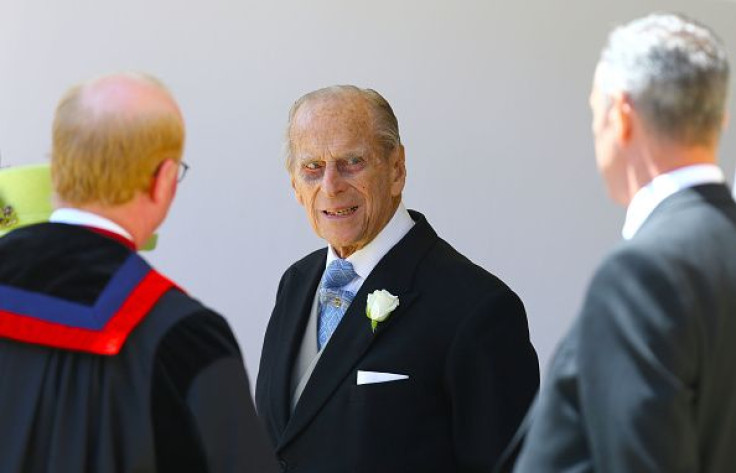 © Copyright IBTimes 2023. All rights reserved.