Why Prince William, Prince Edward Stalking Controversy Made Piers Morgan Furious
Prince William reportedly had Piers Morgan feeling furious after an incident between the future king and Prince Edward's film crew erupted.
In 2001, the film crew linked to Prince Edward broke their privacy guideline agreement with the royal family when they took photos and videos of Prince William during his first few days at the University of St. Andrews.
Years later, the incident was recalled by Morgan in the BBC documentary "Reinventing the Royals." Morgan, who was the editor of the Daily Mirror at that time, expressed his disappointment with the tabloids.
"We've left William alone, as we promised to, and now we find his uncle Edward prowling around the bushes. I think we share the nation's concern that his privacy is being invaded by members of his own family," Morgan said.
According to the Daily Telegraph, Prince Edward was preparing to apologize to Queen Elizabeth II for his televised stalking of his nephew. Andrew Neil, then-rector at the University of St. Andrew, also discussed the incident.
"We knew the rules wouldn't hold but we thought it would probably be the foreign paparazzi or maybe a British tabloid that couldn't help itself," he said.
The press office at St. James's Palace, where Prince Charles lived at that time, also expressed their disappointment over the matter. A spokesperson for St. James's Palace said that all other media organizations complied with Prince Charles' request except for Prince Edward's ardent TV crew.
In an article for ABC News, journalist Matt Peacock claimed that Prince William phoned Prince Charles to complain that his privacy had been breached. Prince Charles called Prince Edward three times and urged him to halt filming.
Meanwhile, Prince Charles and Prince Edward are not necessarily close. In fact, the royal siblings also have very different personalities. In the book "Prince Edward: A Biography," author Ingrid Seward said that Prince Edward's humor was different from Prince Charles and Prince Andrew.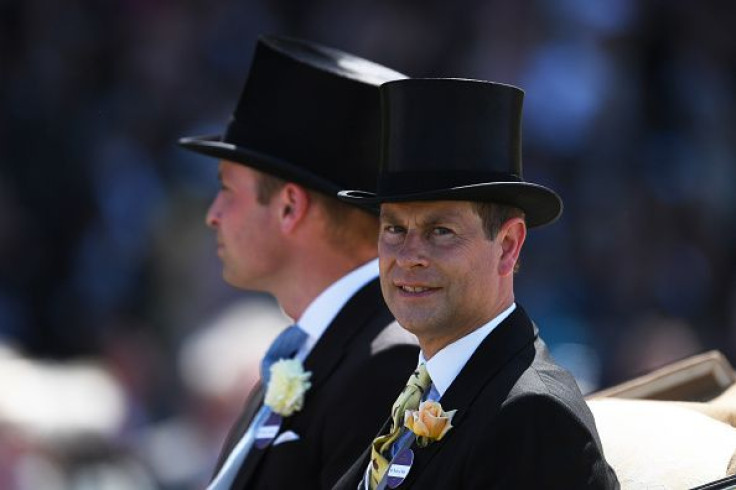 © Copyright IBTimes 2023. All rights reserved.