Why Princess Charles May Have Never Loved Princess Diana During Their Marriage
Prince Charles and Princess Diana may have had a fairytale wedding but their marriage was far from romantic. According to some videos from the past, it seems Queen Elizabeth's son may have not considered his bride-to-be the love of his life.
When Charles and Diana announced their plans to marry in 1981, the engagement interview that followed seemed to suggest their union would be more about business and less about love.
The Netflix documentary, "The Story of Diana," explored the fascination people had with the Princess of Wales and her relationship with the heir to the British throne. However, Charles didn't seem to express excitement when discussing his relationship with his fiancé.
Editor in Chief of People magazine, Jess Cagle revealed the Prince of Wales grew up believing he wouldn't get the chance to marry for love. "In Charles' world, marriage was about a lot of things, but it wasn't really about true love," the writer explained.
"Within the royal family, marriages were pretty much arranged, and that's how he saw his bride," Cagle added.
While royal biographer Sarah Bradford insisted Diana was head over heels for Prince Charles, she believed he was unsure of his feelings. "Diana was certainly in love with Charles, and I think that at times he was in love with her, or said he was."
During their engagement interview, the couple was asked if they were in love. While Diana confidently confirmed they had strong feelings for one another, Charles seemed less certain. "Whatever in love means. That's open to your own interpretation," the Prince of Wales told the interviewer.
Although Prince Charles and Princess Diana went on to marry and have two sons, William and Harry, in 1996 they officially divorced following his affair with Camilla Parker Bowles.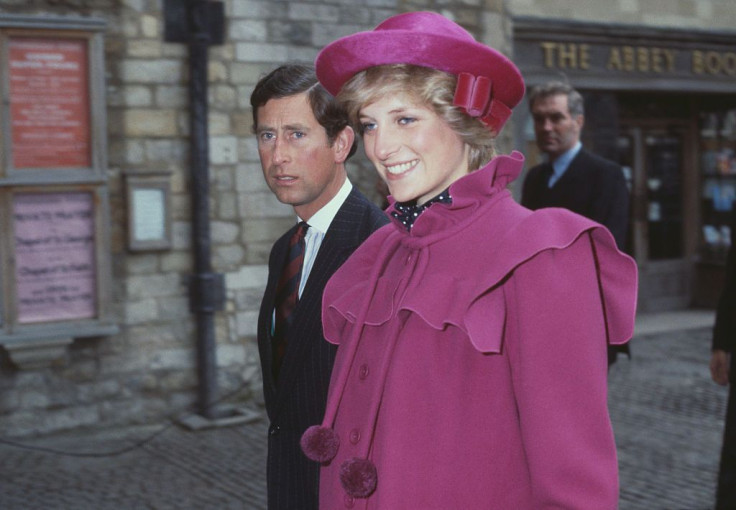 © Copyright IBTimes 2023. All rights reserved.