Why Queen Elizabeth Is Reportedly 'Furious' At Meghan Markle's Baby Reveal Plans
She is allegedly not doing a photo call following the birth of her baby and may not even reveal the news publicly for a while as she and Prince Harry take time to bond with their child. However, a new report is claiming that Meghan Markle is actually bucking tradition for a different reason, and it's one that has made Queen Elizabeth furious.
According to New! Magazine (via Express UK), the Duchess of Sussex has reportedly opted instead to follow a Hollywood style tradition when it comes to her baby and intends to debut the first photos of the newest royal in Vogue Magazine.
"Meghan is adamant that she is going to do everything about her birth differently from what is usually expected for a royal and unfortunately it's been creating a huge amount of tension between herself and the palace," a source told the magazine.
The source also claimed that the Duchess of Sussex believes she should be in charge when it comes to deciding how she shares her baby with the world, even if what she wants to do goes against the advice and traditions of the royal family.
"Instead she's in talks with Vogue about doing an exclusive at-home photo shoot with her and the baby when she's ready for her close-up and wants to turn it into a big Hollywood showbiz moment," the source said.
However, the decision has reportedly led to fury from Queen Elizabeth, who allegedly only found out about the plan through palace aides, and she's incensed that she wasn't included.
"The palace are furious as they've only found out about her plans through royal aides," the source said.
However, a source also told Express that the claims weren't true and no such plan for a photo shoot exists.
The claim did come after the royal couple faced outrage over their decision not to do the photo call, allegedly because Markle is nervous.
In an appearance on Sky News, royal commentator Carole Malone criticized it, stating that the couple owed it to fans because of everything they give to the royal family.
"No one's expecting Meghan to parade her baby minutes after giving birth and of course they are entitled to private time with Baby Sussex but how hard would it be to spend two measly minutes outside the hospital waving and smiling at people who only want to wish them well?" she said. "Us Brits give so much to the Royal Family, we also pay for the privilege of having them. Isn't it time the Royals have something back?"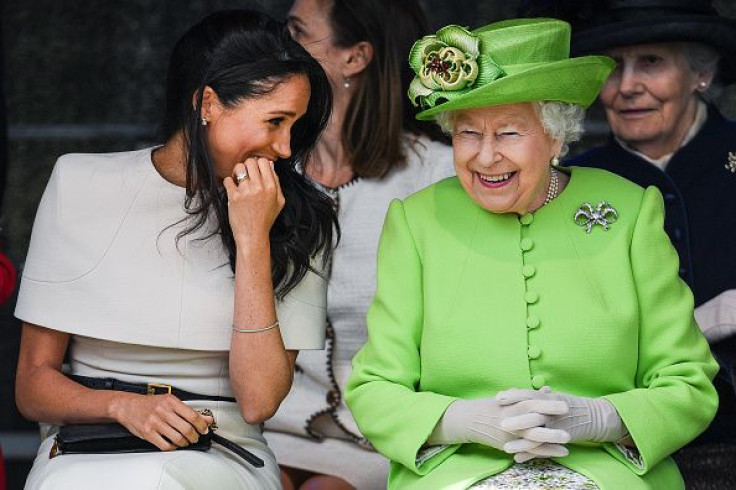 © Copyright IBTimes 2023. All rights reserved.