Why Was Miley Cyrus Hospitalized? Singer Might Have Self-Medicated With Drugs And Alcohol After Floyd Died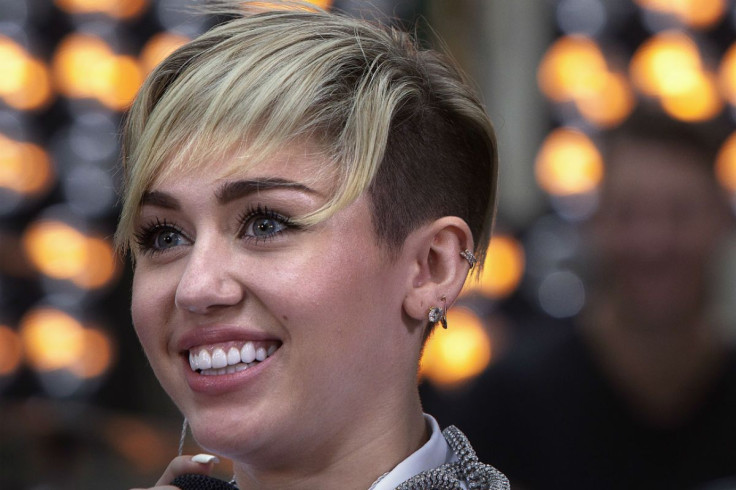 Some have wondered whether Miley Cyrus' recent hospitalization wasn't caused by an allergic reaction. The former Disney star was devastated after her dog Floyd died and reportedly might have comforted herself with drugs and alcohol.
She canceled her show in Charlotte, N.C., when she first learned that her pooch passed away. She continued to perform shows until Tuesday night, however, when she said she was rushed to the hospital for a severe allergic reaction to antibiotics. On Twitter, she complained of a cough and fever days before she canceled her performance in Kansas City.
Indeed, Miley Cyrus might be sick and she might be grieving her dog, but mental health and addiction expert Jamison Monroe Jr., CEO of Newport Academy, explained to International Business Times that Cyrus' recent hospitalization could be due to mourning-related drug and alcohol use. He said that those who surround Cyrus might not have been willing to get her help initially because if she doesn't perform, people don't get paid.
"Celebrities like Miley are a single soul engine that drive a huge company," Monroe told IBTimes. "It's not conducive to people sticking their neck out and saying something is wrong and take a break and get help. We see it all the time."
Monroe brought up entertainers like Britney Spears and Justin Bieber, whose empires employ scores of people. There seems to be added pressure for solo performers to meet and even exceed the expectations of the people around them. And "taking a break" isn't normally on the to-do list. That's typically when drugs and alcohol enter the picture. Spears had a notorious breakdown in 2007 where she shaved her head and attacked a paparazzo with an umbrella. Bieber made headlines recently after he was arrested in Miami for DUI.
As for Cyrus, she was in the middle of her tour when she found out her dog had died and probably couldn't mourn the way she would have wanted to. Monroe explained there could be a prime reason why the singer has been partying hard lately, something TMZ reported about Wednesday. "Substance abuse is a symptom of an underlying emotional issue," Monroe told IBTimes. "She might be grieving the death of her dog and she could be self-medicating."
"I value the relationship between the human and a pet," the expert said, acknowledging the special bond many owners have with their pets. "That can be painful but there are ways to deal with it. She seems to be grieving by partying harder and that's what lands people in the hospital."
An insider told Us Weekly that performing shows has become difficult for Cyrus since Floyd died. "Miley is so upset over her dog dying," the source told the news site. "She is having a really hard time getting through the concerts because of it. She's been breaking down throughout the shows."
TMZ has footage of the star crying on stage.
Follow me on Twitter @mariamzzarella
© Copyright IBTimes 2023. All rights reserved.