Why Will Hillary Clinton Be At Donald Trump's Inauguration? History Of Election Losers At Swearing-In Ceremony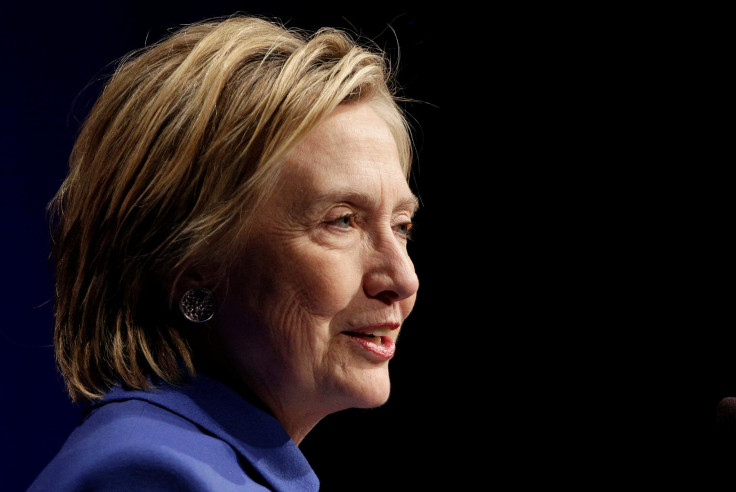 He called her unfit to serve, a criminal who should be in jail and a "nasty woman," but former Secretary of State and Democratic presidential nominee Hillary Clinton still plans to attend Donald Trump's inauguration Friday, joining several other election losers in history to attend the victor's celebration.
Clinton, as well as her husband, former President Bill Clinton, stated their plans to watch Trump's swearing in earlier this month. They reportedly considered it their "civic duty" to do so. Living ex-presidents and vice presidents usually attend inaugurations well after their administrations have ended, and Bill Clinton will be joined by George W. Bush and Jimmy Carter, while George H.W. Bush won't attend for health reasons.
However, Hillary Clinton is going one step further than former Republican nominee Mitt Romney. After he fell to President Barack Obama in 2012, Romney did not attend Obama's inauguration, reportedly spending the day at his home in La Jolla, Calif. But Clinton, who lost the electoral college 306-232 and the election to Trump but took the popular vote by more than 2.8 million votes, according to The Cook Political Report, will watch her rival take the Oath of Office.
She joins a list of presidential losers who attended their opponents' inaugurations. Arizona Senator John McCain, much like the rest of the Senate, attended Obama's first swearing-in in 2009 after losing the presidential race to him, as did Clinton after she fell to Obama in 2008 Democratic primary.
Former vice presidents Richard Nixon and Al Gore attended the inaugurations of John F. Kennedy and George W. Bush after losing to them in the 1960 and 2000 elections, respectively.
Clinton has credited "fake news," Russia's alleged hacking, and FBI Director James Comey's relaunching of the investigation into her email scandal with helping Trump win last November.
"It has to be an emotionally difficult day, but she won't give any outward sign," Democratic Party consultant Robert Shrum, who also worked for Gore, told The Guardian, "She will have a stiff upper lip."
© Copyright IBTimes 2023. All rights reserved.