Wife Of Alleged 'Duck Sauce Killer' Arrested With 8 Guns In Her Home
New York City -- The wife of Glenn Hirsch, the alleged "duck sauce killer," has been arrested after eight guns and more than 200 rounds of ammunition were found in her Queens home days after the murder suspect was let out on a hefty bail.
Dorothy Hirsch, a 61-year-old registered nurse, is facing gun possession charges after cops recovered a .38 caliber revolver containing 10 rounds, a 9mm semi-automatic loaded with a nine round-clip and a .45 caliber revolver from a bag inside her residence, the New York Daily News reported.
Authorities found another black zipped pouch containing four firearms: a .38-cal revolver, a .357-cal revolver, a 9-mm handgun and a .25-caliber pistol. The remaining ammunition were kept in the same pouch.
Dorothy's husband was nabbed on June 2 for fatally shooting Chinese food delivery man Zhiwen Yan. He had premeditated the murder after getting into a series of arguments with the employees of Great Wall restaurant in Forest Hills over duck sauce, according to the outlet.
Dorothy's lawyer, Mark Bederow, told the New York Post that she had been living separately from Glenn and claimed that the purpose of the arrest was to get information about her husband. "We are deeply concerned that your office is abusing various provisions of the penal law and criminal procedure law in hopes of 'squeezing' Ms. Hirsch into cooperating against her husband," Bederow said in his letter to the District Attorney's Office in Queens. "To seek her lengthy incarceration in hopes of coercing her to cooperate in this manner is outrageous."
The lawyer also called the $150,000 bail set for Dorothy "astronomical."
A letter from the District Attorney's Office noted that the firearms recovered from Dorothy's home were "wrapped in sealed plastic bags which were stored inside large boxes and large black, kitchen-style trash bags." However, the letter also stated that the closet in which the arms and ammunition had been stored belonged to Glenn.
Authorities said Glenn lost his nerve on Nov. 30, 2021, because the restaurant did not provide him with enough duck sauce for his take-home order. He allegedly shot and killed the 45-year-old delivery man on April 30 in an act of irrational rage. Surveillance footage uploaded on social media shows the killer walking up to Yan and shooting him in the chest after the restaurant worker delivered food to an apartment complex.
As Glenn headed back home Tuesday after paying a hefty bail of $500,000, the neighbors and the staff of the Great Wall were frightened. He has pleaded not guilty but has been put in home confinement by the judge.
His release baffled the owner of the restaurant. Meanwhile, officers with the New York Police Department were stationed outside of the establishment to ensure the safety of the restaurant staff.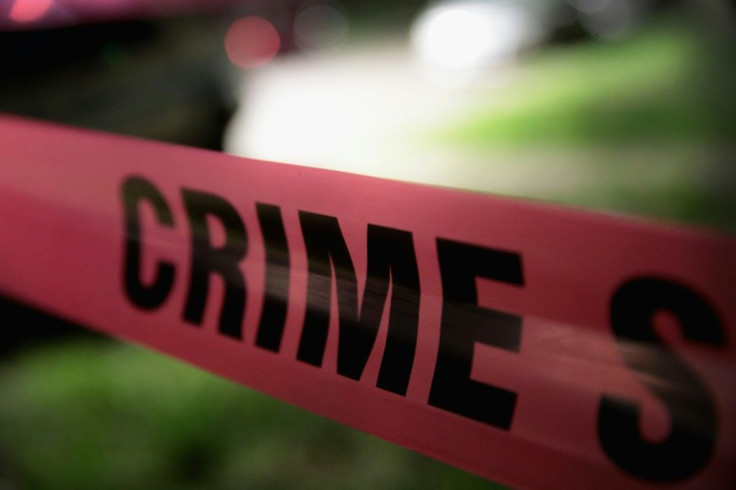 © Copyright IBTimes 2023. All rights reserved.
FOLLOW MORE IBT NEWS ON THE BELOW CHANNELS