Will $100 Windows Phone 7 Smartphones be a Reality Next Year?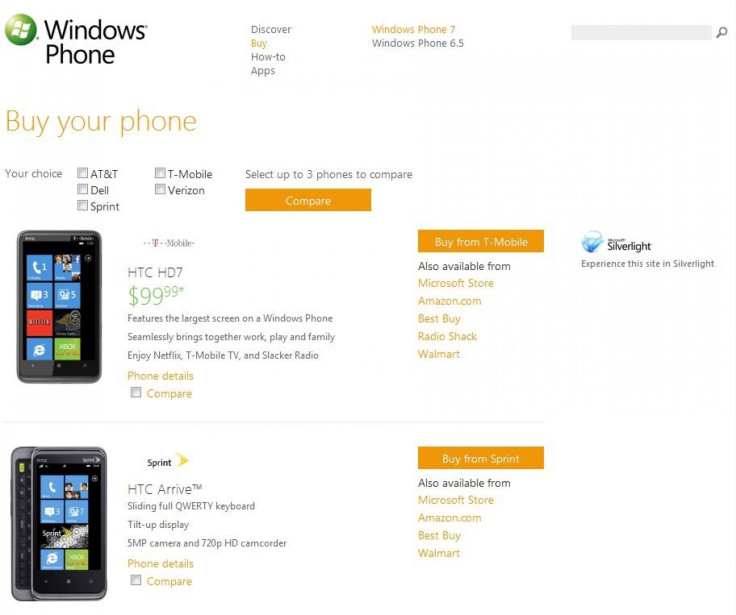 Microsoft has stated that users will be able to buy Windows Phone 7 smartphone for around $100 in 2012.
The Windows Phone 7 powered smartphones without a contract, usually, cost around $300-400 and a few cost around $200.
Microsoft's Windows Phone Division president Andrew Lees revealed it on Monday at the Worldwide Partner Conference 2011. The president also discussed about the introduction of a new single chip technology that will significantly lower the prices of the smartphones.
"Another advantage of moving everything onto a single chip is that the price comes down dramatically. And, in fact, if you look even at the price of smartphones, a year ago all smartphones cost over $400 when they left their hardware manufacturer," Lees said. "Today, they're down to about $200, and next year, a smartphone that can run something like Windows Phone 7 will actually be down to $100 to $150. So, you're seeing a dramatic price reduction."
Microsoft, in the smartphone category, however, can get more Windows Phone 7 handsets for free with a contract at all the major networks. An unlocked handset without a contract is also a lot cheaper in comparison. In both cases the Windows mobile platform has fewer barriers to entry and could significantly increase sales, according to the Geek.
The price drop, if a reality, will look to counter the popularity gained by iOS and Android.
© Copyright IBTimes 2023. All rights reserved.