Will Beyoncé Perform At Coachella? Pregnant Star Is Still Up To Be The Headliner At Music Festival Scheduled For April, Report Says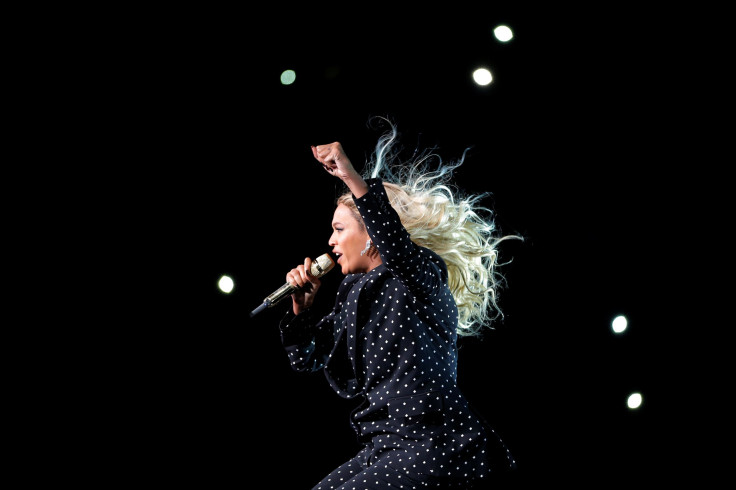 Beyoncé's Instagram announcement last Wednesday that she and husband Jay Z are expecting twins, broke the record for the most-liked post of all time — beating the record held by Selena Gomez. However, while fans were rejoicing the new additions to the first family of the music industry, some also had a reason to worry.
The Coachella Valley Music and Arts Festival released its 2017 lineup last month with Beyoncé as the headliner along with big names like Radiohead and Kendrick Lamar. The three-day passes for the festival in April, averaging an impressive $870, were sold out almost immediately.
However, with Beyoncé's pregnancy announcement, fans were left wondering whether the performance will go on as scheduled, with hilarious memes doing the rounds on social media.
According to a TMZ report that cites sources, the star has "no intention" of cancelling her gig despite almost being in her third trimester by April. The report also adds that Beyoncé has already made housing arrangements for two other big artists — anonymous at the moment — who will be joining her on stage. The artists already knew that the star is pregnant, TMZ reported.
The guests — one being from the Roc Nation Records bandwagon while the other is also said to be close to Beyoncé — have already blocked their schedules for the Coachella performance, an indication that the gig will continue as scheduled, TMZ reported.
However, it is still not known how Beyoncé will choose to do the performance. Foo Fighters' Dave Grohl, on breaking his leg in Sweden in 2015 — took to stage by using a chair. Reports say that this may also be a possibility for the "Lemonade" hitmaker as she will be heavily pregnant at the time.
While the performance looks like it's on track, in case Beyoncé can't make it, she is still expected to take home a massive paycheck of over $1 million because of a standard insurance policy for stars as big as her, TMZ reported.
© Copyright IBTimes 2023. All rights reserved.