Will Camilla Parker Bowles Walk Behind Prince Harry, Meghan Markle Sans Charles?
Netizens are wondering if Camilla Parker Bowles would be walking behind Prince Harry and Meghan Markle in their upcoming engagement without the future king, Prince Charles.
The Duke and Duchess of Sussex will be attending a royal engagement with the Duchess of Cornwall on Thursday. According to Hello! magazine Prince Harry and Markle will be joining Camilla when she visits the 91st Field of Remembrance at Westminster Abbey. The duke has previously attended the event, but it will be Markle and Camilla's first.
They are expected to lay a cross of Remembrance before the Last Post will sound which will be followed by a two-minute silence. The three royals will then visit the memorial post for regimental and other associations where they will pay their respects and meet the veterans from all areas of the armed forces.
However, Prince Harry, Markle and Camilla's upcoming engagement made the netizens wonder what their arrangement would be like since Prince Charles will not be joining them.
"Am trying to figure it out, I have never seen it before.! Without prince charles, is harry above duchess camilla in pecking order? Is she going to walk behind!!? Maybe she and meghan will walk behind harry !? Does anyone know??!" one netizen wrote on Twitter.
"So, if Camilla is going to Westminster Abbey w/ Harry & Meghan w/out Charles doesn't Harry rank before her then? He should sit first I believe, then Meghan then Camilla. It's gonna be interesting to see how they handle that," another online user wrote.
One royal fan said that Prince Harry is a gentleman, so he might let Camilla and Markle walk ahead of him or sit first. However, another netizen said that most likely, the royal ladies will follow behind him.
According to Nicole Berry, Prince Harry will likely sit first, then Markle, and Camilla because he is a blood prince. When Prince Harry and Kate Middleton attended an engagement together sans Prince William, Prince Harry took the first seat and Middleton second.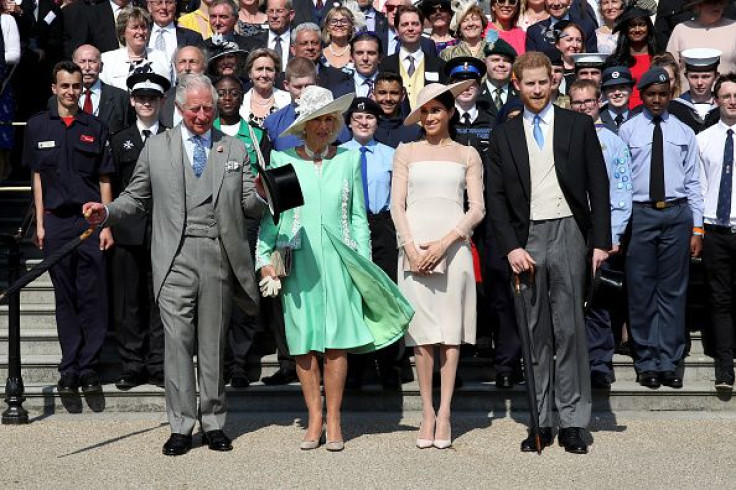 © Copyright IBTimes 2023. All rights reserved.