Will 'Constantine' Be Canceled? Friday Time Slot, World Series Contribute To NBC's Ratings Woes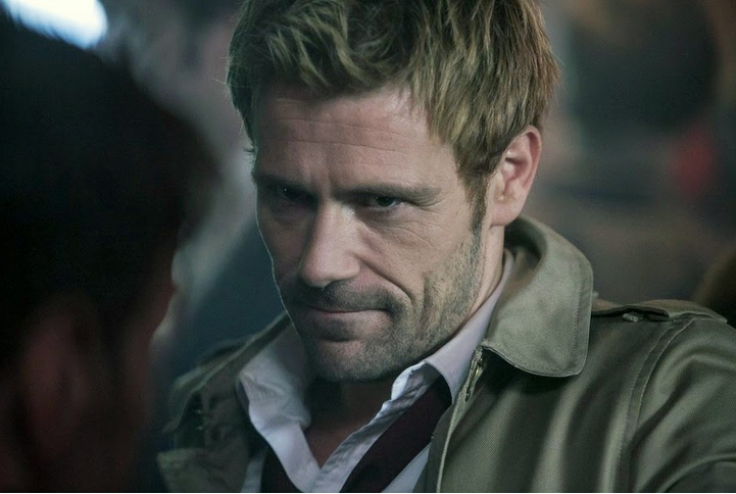 Friday nights have long been considered the graveyard slot for television shows, often seen as a way station for shows before cancellation. But some networks have had some success in recent years making the weekend time slots work to their advantage. AMC moved "Hell on Wheels" to Saturday nights with relative success. NBC, though, is struggling to find its footing on the weekends.
The ratings are in for Friday, Oct. 24, and two NBC premieres did not do much to impress with their debuts. Season 4 of "Grimm" drew 5.3 million viewers, significantly down from the 6.2 million it pulled for the Season 3 opener. NBC's new series "Constantine," however, was the real disappointment. Only 4.3 million people stayed tuned to watch the series premiere, which is less than the 5.3 million that watched the now-canceled "Dracula" (which premiered in the same slot for NBC last year).
Across the board, NBC's network competition scored higher in the ratings. ABC's "Shark Tank" and CBS's "Hawaii Five-O," which air at the same time as "Grimm," netted 6.9 million and 8.8 million viewers, respectively. CBS's "Blue Bloods," which airs at the same time as "Constantine," drew an impressive 11.2 million viewers.
Perhaps the successful shows that other networks are running on weekends -- namely, cop procedurals and reality programs -- can help identify the reasons for NBC's struggles. It may be that younger audiences, likely more inclined to watch flashy, serialized dramas such as "Constantine" and "Grimm," are not staying in to watch the programs. If this is the case, then later numbers that take into account on-demand and online viewers could tell a more complete tale.
Another factor that could be exacerbating NBC's woes is the World Series, which is currently airing on Fox. Game 4 of the World Series aired Friday at the same time as "Grimm" and "Constantine" and was watched by over 10 million people.
Finally, it could be that debuting shows on weekends is just not good business. AMC found success after moving (not debuting) "Hell on Wheels" to Saturday nights, effectively lowering the bar of expectation for a show that had developed a passionate cult fan base. Current Friday big hitter "Hawaii Five-O" previously aired on Mondays and "Shark Tank" previously aired on Sundays. It may be wiser to let a show develop an audience on a conventional television night before moving it to the weekend rather than debuting on Friday or Saturday.
Whatever the reasons for their ratings woes, NBC had better figure out a way to take better advantage of its weekend time slots. If it doesn't, then "Constantine" might be bound for the same fate as "Dracula."
What are you watching on Friday nights? Tweet your thoughts to @Ja9GarofaloTV.
© Copyright IBTimes 2023. All rights reserved.