Will Donald Trump 'Fire Fauci'? President's Reaction To Rally Chant
Responding to chants during a campaign event in Florida to fire the nation's top infectious disease expert, President Trump said he was thankful for the advice.
Crowds during a Sunday evening rally chanted "Fire Fauci," referring to Dr. Anthony Fauci, the director of the National Institute of Allergy and Infectious Diseases since 1984.
"Don't tell anybody but let me wait until a little bit after the election," the president said in response, reports CNN. "I appreciate the advice."
The chants come as new positive cases of COVID-19 spike in the U.S. With cold weather descending on the Northern Hemisphere, most health officials say the pandemic will get worse before it gets better. On CNBC last week, Fauci warned the country is going to be in a "whole lot of pain" in the coming months.
In a Washington Post piece on Oct. 31, Fauci added that the country is "not [in] a good situation," stating, "You could not possibly be positioned more poorly," drawing more ire from the White House.
Data from the U.S. Centers for Disease Control and Prevention found the nation has recorded 9.1 million cases of COVID-19 since Jan. 1. Of those, 229,932 have died as a result of complications from the infection. No vaccine has yet to be approved.
Trump has sparred frequently with Fauci since the pandemic began in the U.S. early this year. Though Trump doesn't exactly have the power to fire Fauci he can "sideline" him, according to CNN.
Fauci, who says he no longer briefs the president, is "a nice guy, but he's been wrong a lot," the president added from the campaign trail in Florida.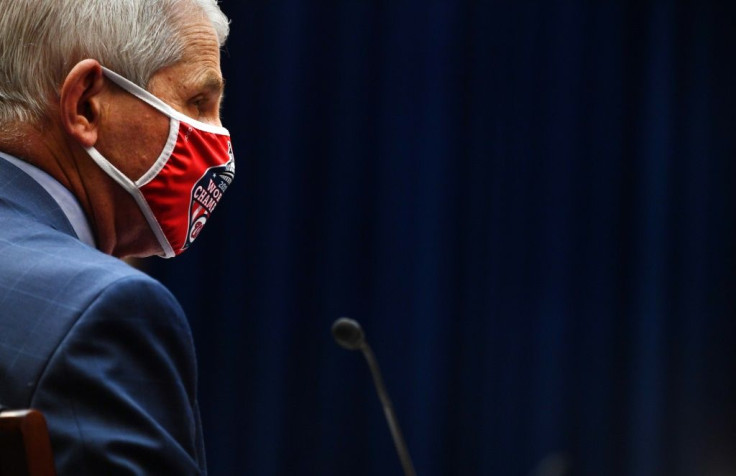 © Copyright IBTimes 2023. All rights reserved.