Will Donald Trump Require Muslims To Enter National Registry? Transition Team Proposal Sparks Constitutionality Debate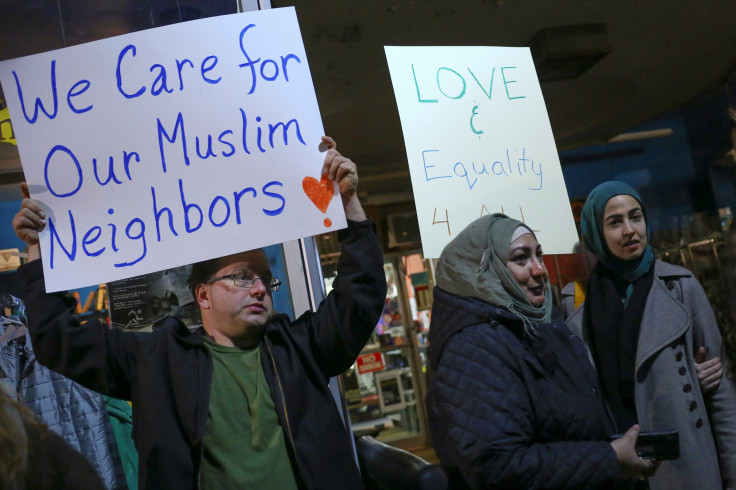 Donald Trump's promise to strengthen national security against radical jihadist terrorism is reportedly taking shape in the form of a national registry system that would identify, and possibly even allow authorities to monitor, immigrants coming from Arab and Muslim-majority nations. The controversial program could require Muslim Americans already living in the country to identify themselves, a proposal that is being compared to the anti-Semitic Jewish national registry in Nazi Germany.
In a time where the Islamic State has unleashed a series of deadly attacks across the globe and international terror groups are gaining territory in the Middle East and Africa, Americans have grown increasingly worried over where immigrants entering the United States are coming from, and whether terrorists are able to get through the nation's vetting process from war-torn countries like Syria. The issue became the core of Trump's presidential campaign, as the GOP candidate promised to ban all Muslims from entering the country and told reporters he would "certainly implement" a national registry system for Muslim Americans. With the New York billionaire now headed to the White House, the debate over whether targeting members of a specific religion in the name of national security will be found constitutional in Trump's America could just be getting started.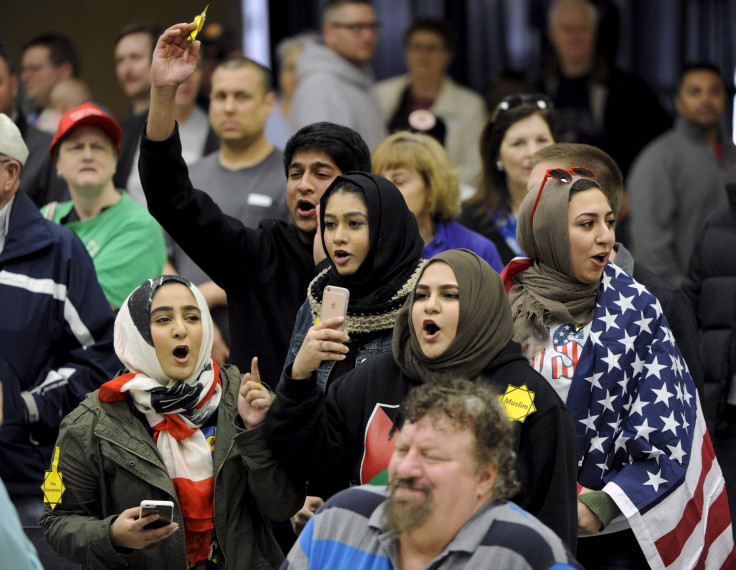 Trump has spent months brainstorming a national registry for Muslim immigrants, according to Kansas Secretary of State Kris Kobach, who told Reuters he participated in numerous conference calls with his transition team discussing the issue.
The new policy could mirror the National Security Entry-Exit Registration System, legislation passed in the wake of the Sept. 11, 2001 terror attacks that required immigrants from mostly Arab and Muslim-majority countries to meet additional immigration requirements, from passing interrogation sessions to providing fingerprints. At least 93,000 people were forced to enter into the registry, which was phased out a decade later after it failed to yield a single terrorism-related conviction. The program was considered ineffective and discriminatory, while the Department of Homeland Security was applauded for shutting down the registry indefinitely in 2011.
However, it was never found to be unconstitutional in court, likely due to the registry's creation immediately following the deadliest terror attack in U.S. history. Heightened patriotism and demands for defensive action from the federal government allowed the registry to avoid a certain level of scrutiny experts say it would almost certainly face today.
"The system was administered in a fashion that was discriminatory, it certainly put specific people in difficult situations," Seth Kreimer, an expert on constitutional law and professor at the University of Pennsylvania Law School, told IBT. "A court evaluating a mechanism adopted from it today would not be asking if it were an emergency response to 9/11, but rather if it is a properly and neutrally crafted effort to preserve American security."
Presidential executive powers provide a tremendous level of control over the nation's borders, as well as the influx of immigration from regions across the globe. In extreme cases, specifically times of war, it isn't uncommon for the federal government to pass far-reaching immigration policies like the National Security Entry-Exit Registration System. But expanding that into a system focused solely on Muslim-American citizens would be largely unprecedented in the U.S., except for when the nation established Japanese American internment camps during World War II.
The president-elect's repeated proposal to create a national registry for Muslim immigrants and flip-flopping rhetoric on whether that system would include Muslim Americans has sparked a wave of backlash from activists and organizations across the country. A spokesman for Trump's transition team denied the next president ever made any statements on implementing such a system on Thursday, saying "to imply otherwise is completely false."
"The national registry of foreign visitors from countries with high terrorism activity that was in place during the Bush and Obama administrations gave intelligence and law enforcement communities additional tools to keep our country safe," The transition team's statement continued. "But the president-elect plans on releasing his own vetting policies after he is sworn in."
Trump proposed the registry after terror attacks carried out by Islamic State supporters in Paris and San Bernardino, California, in 2015. His proposal came as a shock to the media and was met with an immediate wave of backlash, with non-Muslim activists vowing to support their counterparts by registering for the system, effectively disrupting the collection of Muslim identities. Middle East officials and some Republican leaders also said the proposed policy went too far.
"President-elect Trump and his immigration advisors have taken an illegal and long-ago abandoned post-9/11 program, the National Security Entry-Exit System, and now threaten to reignite it and even expand it into a shocking, blatantly discriminatory roundup of Muslims in the United States," Cecilia Wang, director of the American Civil Liberties Union Immigrants' Rights Project, told International Business Times.
Anti-Defamation League CEO Jonathan Greenblatt has vowed to enter Trump's registry to protect religious freedom. "We must stand with our fellow Americans who may be singled out for how they look, where they're from, who they love or how they pray," he said in a statement Thursday at the organization's anti-Semitism conference in New York. "As Jews, we know what it means to be forced to register."
It seems extremely unlikely any national registry could be imposed today, barring another extreme domestic terror incident akin to the Sept. 11 attacks. Legal scholars said such a proposal likely would certainly face public backlash and would ultimately be struck down in court.
"If they try that, I totally suspect that they will get their heads handed to them by any court in the country," Kreimer said.
If the policy goes to court, legal officials would likely consider the viewpoints of a number of Trump's advisors who have perpetuated racism and Islamophobia, including White House Chief Strategist Steve Bannon, the former executive chairman for the far-right tabloid news site Breitbart, and advisor Frank Gaffney, a proponent of conspiracy theories who founded the Center for Security Policy, a Washington, D.C.-based think tank devoted to Islamic jihad. Their personal beliefs could create doubts about whether a Muslim registry would actually be a national security tool instead of a discriminatory policy, Kreimer explained.
A legall challenge "would mean looking into the motivation of Bannon, Gaffney and others the Trump administration have invited into the White House," Kreimer said.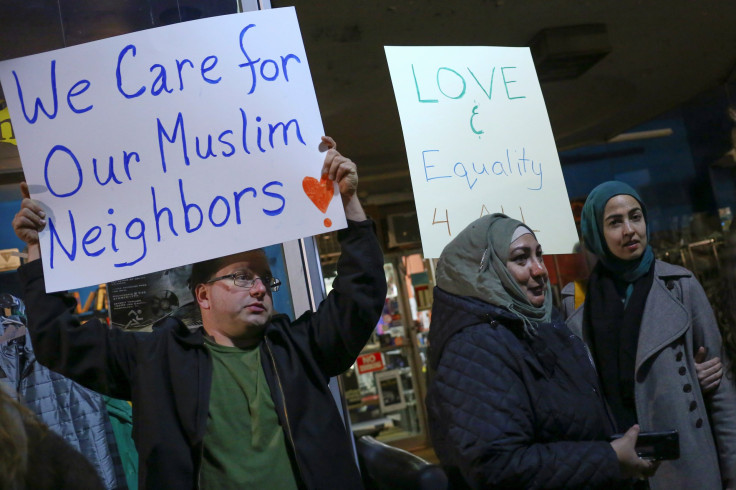 For now, there isn't a clear picture of what Trump's plans are in regards to a national registry. Many minorities fear what could happen to them under the next administration, including undocumented immigrants who fear Trump will maintain his campaign promises to repeal immigration reforms passed by the current White House administration under President Barack Obama. Protesters across the nation have rallied in recent days by chanting "Not My President" and warning that a Trump administration could usher in a new era of discrimination toward blacks, women, Latinos, Muslims, Jews and other minorities.
Some Muslim Americans, however, said they aren't too worried because they doubt such a controversial policy could ever see the light of day.
"It's not concerning to me because the idea is so ridiculous and almost impossible to guarantee accuracy," Awais Bhatti, a Muslim American living in New York City, told IBT. "Which Muslim would voluntarily claim Islam if they would be spied on through a database? I just don't think there is a way to successfully implement this, and no way would that be a valid system. Not to mention, it's against our constitutional rights, which every American deserves. Americans would definitely push back on this with all their might."
© Copyright IBTimes 2023. All rights reserved.
FOLLOW MORE IBT NEWS ON THE BELOW CHANNELS