Will "Game Of Thrones" Season 8 Make A Comeback? What's In The Store For The Show?
KEY POINTS
The "Game of Thrones" official account tweeted, "Winter is coming" three days before the 10th anniversary
Currently there are six GoT spinoffs under development
"House of Dragons" will take us back in history and tell us about House of Targaryen
The last season of "Game of Thrones" that came out in 2019 was a disappointment for many. It wasn't well-received, and in fact, many viewers demanded that the entire season be remade. But now it feels like the Westeros world may never leave us and the demands of its audience are perhaps being met.
Just three days before the show's 10th anniversary, on Wednesday, the "Game of Thrones" Twitter account surprised us with a tweet that read, "Winter is coming." Now, if you are a Thrones fan then you know this simple statement can be interpreted in several ways. Right from being the title of the first-ever episode ever to being the motto of the Stark family, this phrase has been related to one thing or another throughout the series.
The tweet can also mean that winter is literally on its way, but given that it came before the 10th anniversary, it feels like something big is about to happen. However, not everyone was happy with the tweet.
Some fans are still upset because of Season 8 and don't seem to be in a forgiving mood. One Twitter user wrote, "winter has GONE, YOU BLEW IT," while sharing their own take on the ending.
"Never before have I seen a series nose dive so hard and be abandoned by its fans and viewers. I'm currently re-watching the show and it physically hurts to know how unrewarding the finale is. If y'all can revive this franchise, it would be a miracle," wrote another.
Some fans were thrilled that maybe the makers are coming up with a Season 8 remake, while another has an amazing idea to pretend that the last season hasn't happened yet. "Between us I'm ALL IN on us pretending it's early 2019, Season 8 hasn't happened yet, and doing the damn thing fresh. Our secret!" they wrote.
The majority thinks that the tweet was probably a hint that an alternative ending is going to make its way soon. But what we know as of now is that there are currently six GoT spinoffs under development, one being the "House of Dragon," which takes us back to history and tells us about the House of Targaryen. Excited, much?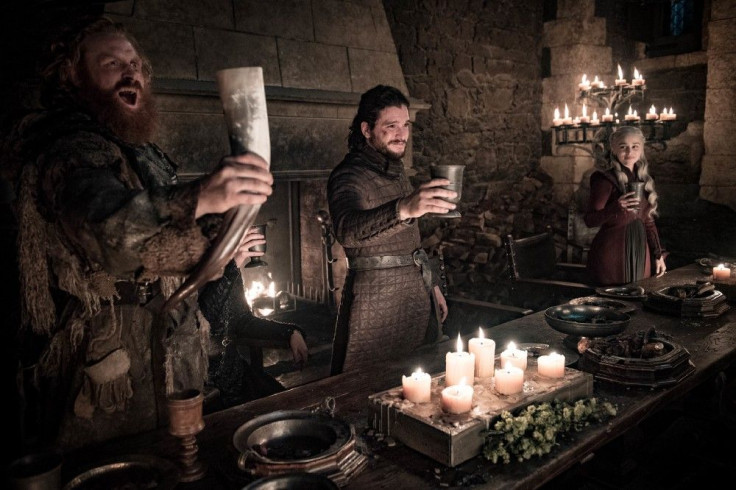 © Copyright IBTimes 2023. All rights reserved.