Will Jerry Brown Sign A Sanctuary Bill That Law Enforcement Opposes?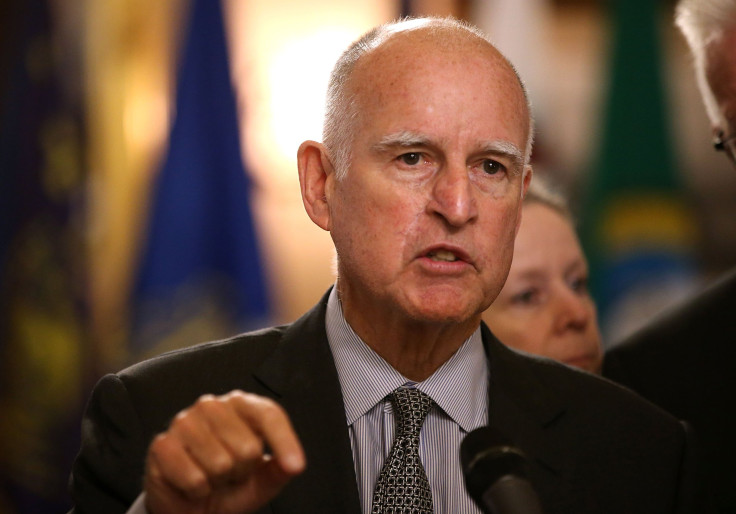 This report was co-published with Capital & Main.
Last Wednesday morning, five moderate Democratic Assembly members awoke to find their own faces staring back at them from local newspaper ads. "Californians," the ads declared, "are counting on you to help pass the California Values Act (SB 54) to protect families and communities across the state from President Trump's cruel and out-of-control deportation machine."
The ads in support of a proposed "sanctuary state" law were placed by the Building the California Dream Alliance, which includes the American Civil Liberties Union, the Sierra Club, Planned Parenthood and the California Labor Federation. As Sacramento's legislative season hurtles toward its traditional frantic September conclusion, the fight over Senate Bill 54 has moved from a genteel policy tug of war to bare-knuckled combat involving middle-of-the-road Democrats representing Republican-leaning districts, immigrant-rights advocates, Governor Jerry Brown and the bill's biggest opponent – California's law enforcement establishment.
The latter group, led by the California State Sheriff's Association, has collectively sunk more than $500,000 in lobbying efforts this year – on SB 54 and a long list of other interests, according to state disclosure forms. (A handful of local city councils also opposes the measure.)
The Federation for American Immigration Reform (FAIR), which, coincidentally, the Southern Poverty Law Center labels a hate group, handed law enforcement a controversial assist last week. The group issued an action alert that called on Californians to stand with county sheriffs and to urge their Assembly members to vote no.
The bill, authored by Senate President Pro Tem Kevin de León, is the farthest reaching of a raft of immigration bills making their way through the legislature this year. De León rejects the sanctuary description, but says his goal is to shield otherwise law-abiding residents from deportation and to enhance public safety by assuring immigrants that they can freely report crime or testify in court without fear. The bill can't keep agents from Immigration and Customs Enforcement (ICE) out of the state, but does prohibit local police and sheriffs departments from using their resources and personnel to fuel federal deportation efforts.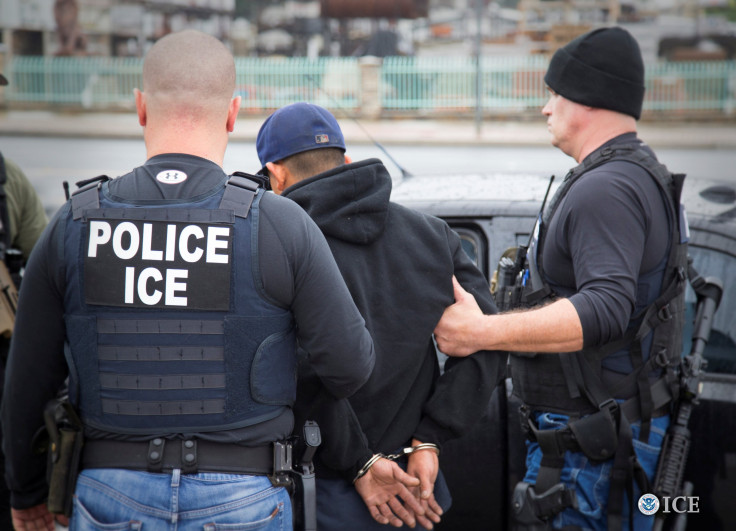 SB 54 is unlikely to fail because of the Assembly's 55-25 Democratic majority, but immigrant rights activists contend they need the bill in its current form to curb potential abuses. Governor Jerry Brown, however, said he wants changes, and is currently in talks with de León about them. Appearing on NBC's Meet the Press earlier this month, Brown said that while the bill's goal is to avoid collaboration "with abuse of federal power," there were "people not here legally who've committed crimes. They have no business in the United States."
Steve Maviglio, a political consultant who served as Governor Gray Davis' press secretary and as a chief of staff to two Assembly speakers, said the governor's comments could offer political cover to moderate Democrats who seek to weaken the bill.
The Dream Alliance newspaper ads targeted Al Muratsuchi, (Torrance), Sabrina Cervantes (Corona), Timothy Grayson (Concord), Jacqui Irwin (Thousand Oaks) and Rudy Salas (Bakersfield). The Courage Campaign, another alliance member, also targeted the five, along with Ken Cooley, a Democrat from Rancho Cordova, with its own less costly Facebook ads.
" SB 54 is the single most important tool in repudiating Trump's racist deportation agenda," said Chris Newman, an attorney with the National Day Laborers Organizing Network (NDLON). "As introduced, it was the most California could do under the law to defend the state."
The case of a Highland Park father of four who was arrested by ICE as he drove two of his daughters to school last February is a case in point, said another NDLON attorney, Emi MacLean.
Romulo Avelica, a restaurant worker who'd spent decades raising his family in the U.S., became a cause célèbre when his sobbing teenage daughter captured his arrest on a cellphone video. Avelica spent months in detention – away from his family and unable to work to support them. MacLean said the Avelica's troubles began when he encountered an ICE agent in the L.A. County Jail years ago. Avelica was there to serve a single day in jail for failing to complete community service in a minor matter, MacLean said. The agent questioned him, learned he was undocumented and slated him for deportation, paving the way for ICE to seek him out near his children's school in 2017. Avelica's deportation order was thrown out earlier this month, and he was released from jail; he is now fighting his case in immigration court.
" Is this one [minor] conviction something that we think should result in deportation and do we want local law enforcement officials to be facilitating that?" MacLean asked.
MacLean further contends that the bill's major opponents, county sheriffs, are carrying water for ICE in opposing SB 54, and in doing so, not serving their constituents. Earlier this month, NDLON, along with a Service Employees International Union local, filed suit in Los Angeles Superior Court to obtain L.A. County Sheriff Jim McDonnell's communications with ICE after the groups' requests filed under the California Public Records Act went unanswered. Immigrant rights organizations recently obtained Sacramento County Sheriff Scott Jones and acting ICE director Thomas Homan's emails in which Jones urged Homan to help defeat SB 54 by appearing at a Sacramento town hall meeting. Jones had previously denied enlisting Homan's help in defeating the bill.
MacLean argued SB 54 would have prevented Avelica's ordeal: ICE wouldn't have been allowed to interview people in law enforcement custody, and only those who had committed the most serious and violent felonies could be transferred from local jails to ICE for deportation without a warrant.
By contrast, the bill would require California prisons to give ICE 60 days' notice of the release of undocumented inmates who had committed serious or violent felonies. California police agencies would be permitted to work with ICE on joint task forces to combat drugs, gangs human trafficking or other crimes, but they'd have to report to the state attorney general on the collaboration to guard against abuses. Such reports would be available to the public.
Furthermore, California's state attorney general would be required to design plans to limit assistance with immigration enforcement at facilities where ICE agents have recently arrested undocumented immigrants, such as courthouses or state labor commission offices, where ICE agents have sought to attend hearings or collect information, as well as at schools, libraries and health centers.
SB 54 would also disqualify the state from receiving some $28 million in law enforcement grants under new Department of Justice rules released in July that condition funding on collaboration between local police and ICE, but California Attorney General Xavier Becerra contends the requirements are unconstitutional and filed suit this month to block them.
Kern County Sheriff Donny Youngblood argues the bill would hobble his crime-fighting efforts, especially a provision that bars the transfer to ICE of all but the most serious offenders. "It's going to release criminals back into our communities, which will create more victims," Youngblood told Capital & Main.
Santa Barbara County Sheriff Bill Brown, president of the California State Sheriff's Association, pointed out that SB 54 would also bar sheriffs from turning over to ICE those who commit non-immigration crimes, like contracting for murder and the rape of an unconscious person, because those crimes aren't included as serious or violent felonies. Brown also argued that law enforcement benefits when it can informally enlist ICE in fighting such crimes as drug smuggling or human trafficking, that are unrelated to immigration.
The sheriffs had also expressed concern that SB 54 would put an end to lucrative ICE contracts to house immigrant detainees, but Senator de León has assured them that it won't compel law enforcement to terminate the deals that pour nearly $38 million annually into Sacramento, Orange, Contra Costa and Yuba county coffers. What's more, ICE officials, along with some state sheriffs, including Youngblood, argue that if California bars them from jails to search for deportable immigrants, ICE agents will fan out into the community to look for them, and law-abiding immigrants who are in the country illegally will be caught in their net.
But immigrant rights groups contend Youngblood's argument proves their point—that the state must limit ICE's reach because the agency has routinely wreaked havoc in communities by sweeping up residents with U.S. citizen children and other long-standing ties to the United States who haven't committed crimes.
Law enforcement opposition to SB 54 isn't unanimous. Los Angeles Police Chief Charlie Beck is the highest profile defector; Santa Cruz County Sheriff Jim Hart also backs the bill, as does the California College and University Police Chiefs Association.
"This is not a soft-on-crime bill. This is not an anti-law-enforcement bill," Beck told a Los Angeles news conference earlier this summer, when he broke with most of his colleagues to support the bill. "We depend on our immigrant communities to cooperate – not only to keep them safe, but to keep all of you safe. Without that cooperation, we all suffer." Beck had previously announced that since the start of the Trump administration, crime reporting in L.A., specifically of rape and domestic violence, had fallen 25 and 10 percent, respectively, among Latinos.
As of Tuesday, the half-dozen Assembly members targeted by the Dream Alliance remained on the fence. The morning after being singled out by the newspaper ads, Tim Grayson released a statement saying he agreed with the bill's intent: "I wholeheartedly support the principles of the legislation," said Grayson's statement, although he made no firm commitment to vote for SB 54's passage. Similarly, staffers for Muratsuchi and Cervantes said the lawmakers were undecided on the measure, while three other Democrats who were targeted, Irwin, Salas and Cooley, could not be reached for comment.
" I think they're walking a very careful line," said political consultant Steve Maviglio. "This is yet another issue where there's a split on the progressive side because a lot of these Democrats are in tough districts."
SB 54 is expected to get a hearing in the Assembly's Appropriations Committee this week, then move to the Assembly floor before the session ends in mid-September. The governor has until October 15 to sign or veto the bill.
Robin Urevich is a journalist and radio reporter whose work has appeared on NPR, Marketplace, the San Francisco Chronicle and the Las Vegas Sun.
© Copyright IBTimes 2022. All rights reserved.
FOLLOW MORE IBT NEWS ON THE BELOW CHANNELS