Will Kanye West Release New Music This Friday? Kim Kardashian Tweet Suggests Weekly Tracks Leading Up To 'Swish'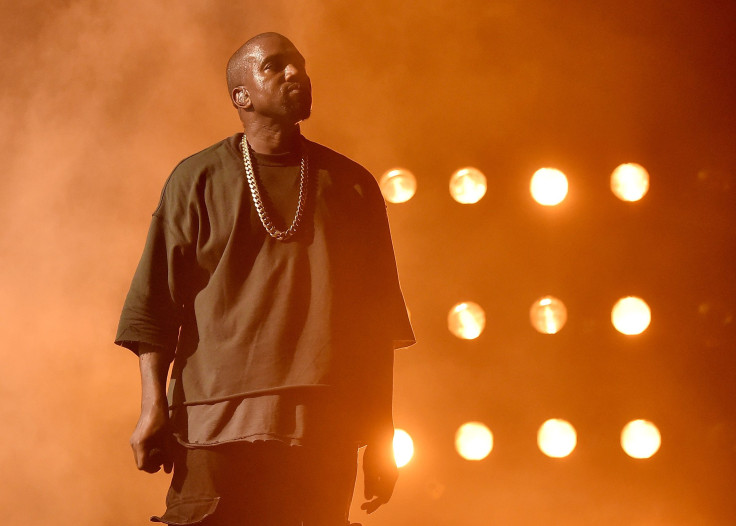 Kanye West surprised fans everywhere last week when he released two new songs on Twitter, "No Parties in LA" and "Real Friends." It's rumored the rapper will reveal a new song each week until his new album, "Swish," comes out next month.
Last week, West's wife, Kim Kardashian, teased the idea that her husband could be releasing a new song every Friday. The reality star's tweet said: "Friiiiiiday!!!! New music!!!! #EveryFriday #Swish #RealFriends." Later that day, West put out the two tracks, but later took them down to edit the mix more before putting them back on SoundCloud.
Prior to the release of his 2010 album, "My Beautiful Dark Twisted Fantasy," West put out a new song each Friday leading up to day the record went on sale. It appears West, 38, who called the event "G.O.O.D. Friday," might be taking the same approach to the highly anticipated release of "Swish." West hasn't officially announced he will put out a new song every seven days, but his fans should definitely be on the lookout for a possible new track tomorrow.
Listen to "No Parties in LA" and "Real Friends" below:
West previously revealed on Twitter that "Swish" will be released Feb. 11. In December 2015, the "Gold Digger" rapper told fans he was putting the finishing touches on the new album and that he wasn't to be disturbed until the project was complete.
Since the release of "No Parties in LA" and "Real Friends," both songs have gone on to crack the top 10 of the Billboard + Twitter Top Tracks chart. Currently, "No More Parties in LA" sits at No. 3, while "Real Friends" is No. 8. In between those tracks is "Run," which he released on New Year's Eve.
Do you think Kanye West will put out another new song on Friday? Sound off in the comments section below.
© Copyright IBTimes 2023. All rights reserved.