Will Kate Middleton Wear A Hat To Meghan Markle, Prince Harry's Wedding?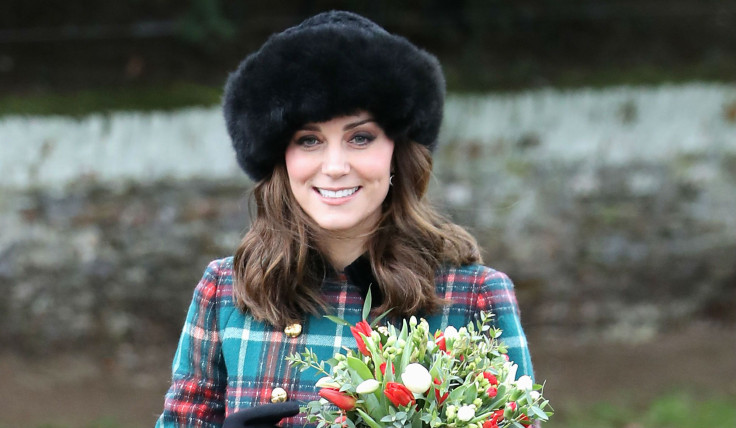 Meghan Markle and Prince Harry's May 2018 wedding is set to be quite the royal affair, which means that the fashion worn for the occasion must be just as elegant and stunning.
One of the most burning questions is, of course, surrounding what Markle herself will be wearing down the aisle towards her British prince, but she's not the only one people are wondering about. Kate Middleton made the royal trip down the aisle with her now-husband Prince William in 2011, and while she's not the bride this time and is just a guest, many eyes will still be on her to see what she chooses to wear. More specifically, will she be wearing a hat, an item she's so famous for wearing?
The short answer is... yes, she will be, but, she won't be the only one. It's protocol in royal tradition that women wear hats to official occasions, which is why she's always pictured with one on, and why she'll be doing so again at Markle and Prince Harry's wedding. Though she has to wear a hat, she can't choose just any one however, as there are a few rules she needs to abide by. For one, the hat can't be larger than the mother of the bride's and two, it can't block the view of other guests or be too distracting. Middleton's hat can't be taking any focus away from the marrying couple, right?
As she's worn many hats in the past, both small and subtle, as well as large and dramatic, Middleton shouldn't have any trouble figuring out which one will work best for the upcoming wedding. Not to mention she just had to do the same thing for her sister Pippa Middleton's wedding this past May, and she chose a perfect pale pink headpiece that was of medium size and had just enough decoration to make it stand out, but only just enough.
Now, as the Markle-Prince Harry wedding is still about five months away, the Duchess of Cambridge has plenty of time to not only find the right hat, but also the right outfit to go along with it.
© Copyright IBTimes 2023. All rights reserved.