Will Kylie Jenner Quit 'Kardashian' Reality Show Over Bruce's Transition? Why Star Might Leave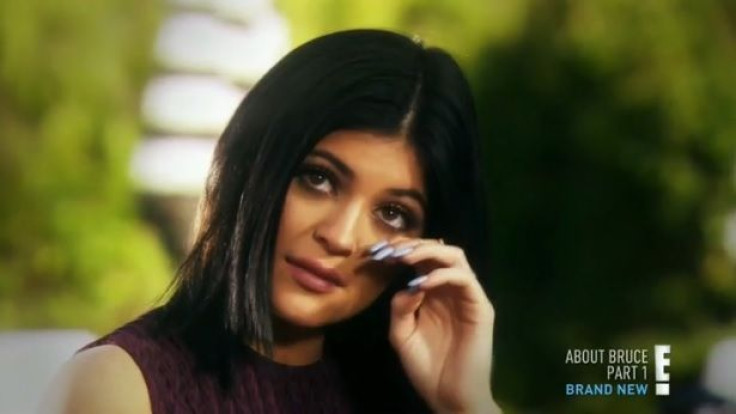 Kylie Jenner might not be able to "keep up" on television for much longer. The young starlet has reportedly found it tough to cope with her father Bruce Jenner transitioning into a woman and supposedly will quit the family reality show "Keeping Up With the Kardashians," Life & Style wrote Wednesday, according to Hollywood Life.
At 65 years old, the former Olympian revealed to the world during a tell-all interview with Diane Sawyer that he was transgender. Bruce Jenner remarked that some of his kids weren't taking it very well, and one of them is supposedly Kylie. As a result, the teenager might leave the reality show as she tries to come to terms with her father's gender transition.
During the "KUWTK" special "About Bruce," she had a much different reaction than sister Kendall Jenner. While struggled to keep herself from crying on camera, Kylie could barely muster a tear. "She's not coming across well on camera, so she figures why not leave. She just wants to hang out with her friends instead," an insider dished. "Kylie is telling her family she has had it with everyone and everything."
But Bruce isn't the only factor. Her wild mood swings have also come into play as she contemplates her "KUWTK" departure.
"Kylie is going through a tough time right now. People forget she's still just a kid. Sure, she's rich and famous and living the life, but she's also a regular teenager going through the same stuff all teenagers go through -- like hormones. She gets terrible mood swings and there are lots of times when she feels like hiding from the cameras. The last thing she wants to do is talk about her feelings in front of the whole world -- she doesn't even want to talk to a therapist," a source told Hollywood Life exclusively Wednesday.
Check out "KUWTK" on E! Sundays at 9 p.m. for all the latest Kardashian-Jenner drama.
Follow me on Twitter @mariamzzarella
© Copyright IBTimes 2023. All rights reserved.