Will Malaysia Airlines Flight 370 Ever Be Found? Search For Missing Plane Continues One Year Later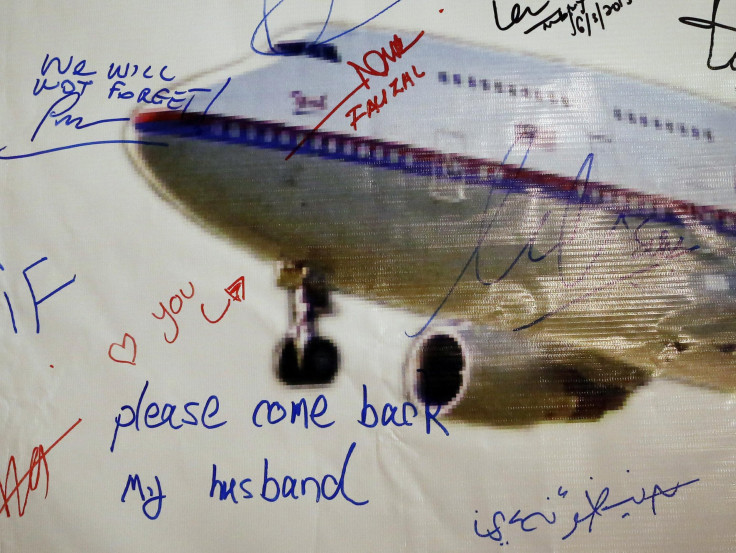 It's been one year since Malaysia Airlines Flight 370 left Kuala Lumpur and disappeared without a trace somewhere over the Indian Ocean. Not a single scrap of debris has been recovered; nothing to indicate where the plane and its 239 passengers and crew could have ended up. Many have given up hope that the plane's final location will ever be known, but aviation experts say it's not a question of if, but when, and at what cost.
"I know at some point I'll get a call in the middle of the night," Peter Foley, director of the Australian Transport Safety Bureau who's leading the ocean search for Flight 370, told the Sydney Morning Herald. "It will come."
Countless man hours and millions of dollars have been spent hunting for the missing Boeing 777-200ER. Foley said investigators are "confident" they've been searching in the right place: a remote stretch of Indian Ocean located about 2,500 kilometers (1,550 miles) west of Perth, Australia.
Australia poured close to $90 million into the search for Flight 370 last year alone. Investigators have scoured about two-thirds of the search zone using three vessels equipped with underwater sonar. While Australian authorities rejected claims that the government was considering calling off the pursuit, Prime Minister Tony Abbott said the search effort couldn't go on "at this intensity forever," according to the Herald.
Flight 370 left Kuala Lumpur International Airport on the morning of March 8, 2014. The plane was headed for Beijing but lost contact with air traffic control less than an hour after takeoff. The Malaysian military continued to monitor the plane's location with radar for another hour, but the plane soon fell out of range over the Andaman Sea. The radar "pings" that were recovered showed that the aircraft had veered sharply off course and was headed out over the Indian Ocean.
Theories about the plane's mysterious disappearance ranged from terrorism to mechanical error and even pilot suicide. There's still no consensus among investigators about what exactly happened to Flight 370.
Many questioned how, in the age of modern tracking devices, a sophisticated airliner could just go missing. Experts said it's not that simple and that the plane would eventually be found if the search continues. "I'm sure it'll be located in the same sense that Amelia Earhart's plane will be located," aviation consultant Robert Mann of Port Washington, New York, told International Business Times in December.
© Copyright IBTimes 2023. All rights reserved.
FOLLOW MORE IBT NEWS ON THE BELOW CHANNELS