Will Meghan Markle And Prince Harry Give Their Child This Name?
They're set to welcome their first child together in the next few months, and while they won't confirm anything until after their baby's birth, many believe they have figured out just what Prince Harry and Meghan Markle will name their baby.
While their child will reportedly hold no titles and may not have a senior role in the family because of how far down it will be in the line of succession, that doesn't mean that the Duke and Duchess of Sussex won't stick to royal traditions when it comes to the name they choose for their child. According to bookmakers Coral, the names that are most likely to be chosen for both a son and a daughter are traditional family names.
Should the couple have a daughter, the most popular name is Victoria with odds of 8-1 that they'd choose the name. The other top names have been Diana (10-1), Alice (12-1), Elizabeth (16-1), Mary (also 16-1) and Alexandra (20-1).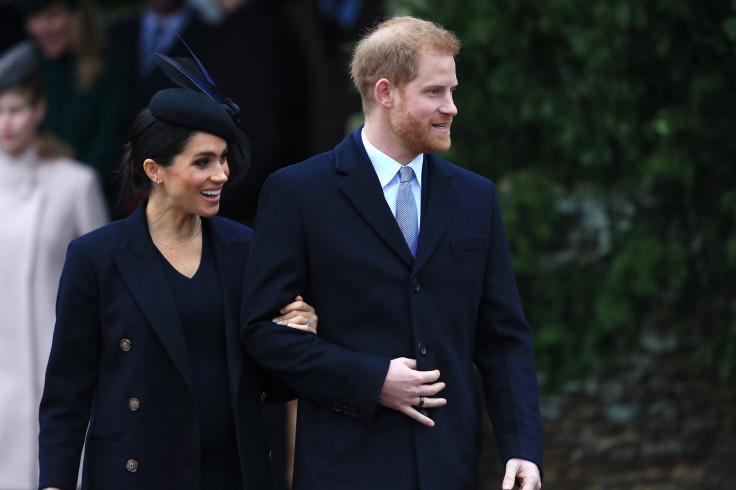 For boys, the names that are most popular are Albery (10-1), Phillip (10-1), Arthur (12-1), Alfred (16-1), James (16-1)and Alexander (20-1).
Coral spokesperson Harry Aitkenhead revealed to Express UK that Victoria has been the most popular name of all since the couple announced they were expecting back in October.
"We've already taken a large number of bets on the name of the baby since the couple announced that they were expecting back in October," he said. "Victoria has been far the most popular bet and it's the one that leads our betting, and these markets do tend to be dominated by traditional Royal names."
"Olivia was the most popular girl's name of 2018 but we rate that as a 66-1 outsider, with Diana, Phillip, Arthur and Mary all much more popular picks from punters," he added.
© Copyright IBTimes 2023. All rights reserved.