Will Pope's new book free Jews from being called "Christ Killers"?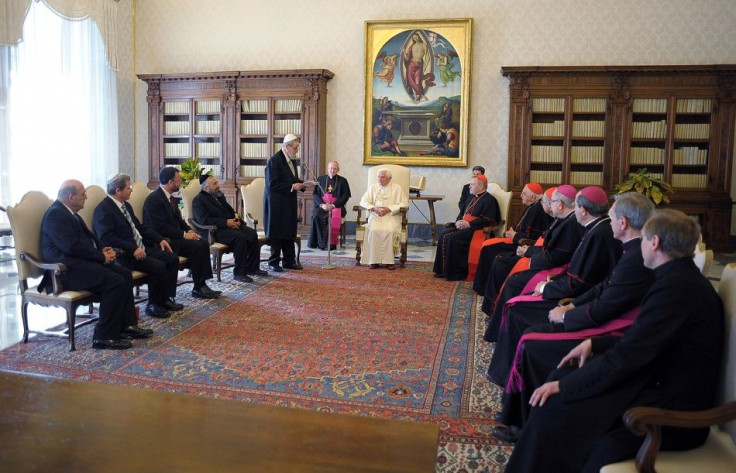 What happened during the final week of Jesus of Nazareth's earthly life? Who was responsible for his death - the Romans or the Jewish authorities ... or both?
These are some of the few crucial questions that the new book, Jesus of Nazareth: Holy Week - From the Entrance Into Jerusalem to the Resurrection, by Pope Benedict XVI aims to bring to light.
In his latest book, the Pope has addressed some of the most vital queries that have been associated with the death of Jesus of Nazareth for around 2000 years.
Excerpts from the book released Wednesday provides theological explanations as to why statements connecting the Jewish people for Jesus' death are baseless.
For years together, the Jewish community had to face the deicide accusation of being called Christ Killers. This prejudice against or hostility towards the Jews paved the way for centuries-long charges and tensions between the two communities.
Jesus of Nazareth: Holy Week is an in-depth study that exonerates the Jewish community as a whole from the accusations.
In a statement on Thursday, the World Jewish Council has praised the Pope for setting an important marker against anti-Semitism in the Catholic Church.
For many centuries, Jews suffered from brutal persecution and anti-Semitism because Christians held them collectively responsible for the killing of Jesus Christ - even though he was himself a Jew and crucified by the Roman rulers, stated WJC President Ronald S. Lauder.
Two thousand years after the event it really was high time that the head of the Catholic Church made a clear statement on this. It sets an important marker against anti-Semitism in the Church, he further said.
Lauder however warned that many Catholic clerics would continue to publicly advocate theories of Jewish deicide until the Pope issued an official letter, or encyclical, to that end.
© Copyright IBTimes 2023. All rights reserved.