Will Prince Harry Be Stripped Of His Royal Title After Submission Of New Bill To Parliament?
KEY POINTS
A bill about the removal of titles has already been submitted to the parliament
Lady Colin Campbell said someone approached her to start a petition about Prince Harry's removal of titles
The royal pundit declined because she does not agree to have a mob rule dictate what one's rights should be
Prince Harry may or may not lose his royal title if the bill about the removal of titles would be approved.
Royal biographer Lady Colin Campbell, who wrote several books about the British royal family, including "Meghan and Harry: The Real Story," discussed the possibility of Prince Harry and Prince Andrew losing their titles in a Q&A with her followers on her YouTube channel.
One fan mentioned a bill submitted to the parliament on Dec. 9 about the removal of titles and asked Campbell if it concerned Prince Harry.
"Yes," the royal author said. "I have to tell you before we even go into it, I will say that this has been an idea that has been floating around for some time."
Campbell shared that last year, somebody "in a position of some form of influence" approached her to start a petition calling out the parliament about the issue.
"If my petition got more than a hundred thousand signatures, parliament would be obliged, obliged to debate the removal of titles in terms of Harry," she added.
However, Princess Diana's biographer refused to do it because, for her, "it sets a dangerous precedent" that puts lawyers and people with titles to the possibility of "having a mob rule dictate what their rights should be."
She foresaw that if the petition would aim at Prince Harry today, another would probably target Prince Andrew next. She added that one of the MPs named Rachael Maskell already started a petition to remove Prince Andrew's title.
According to Campbell, the bill was presented to the parliament on Monday, and if it were to pass, she was concerned that it would only be an addition to the various rules that put pressure on the people.
Campbell said there are things like a "rule by mob," "rule by media" and "rule by popular acclaim." She believed that "it's only a matter of time when a law like this passes before anybody with a title who falls of popular opinion is going to have their title removed."
"I'm awfully sorry, I think that is entirely wrong," she noted.
She's still not sure if the bill will pass. She also said that Maskell is a leftist, and the move doesn't gear toward Prince Harry. So, she asked royal fans to just see what will happen next because Prince Andrew will go first before the Duke of Sussex.
"Maybe not because this is a left-wing bill, and maybe the left [is] not going to strip Harry of a title because Meghan is a woman of color," she added.
Meanwhile, Campbell shared a link to the petition requesting the Queen to put Prince Harry's title into abeyance. The petition has already received nearly 90,000 signatures.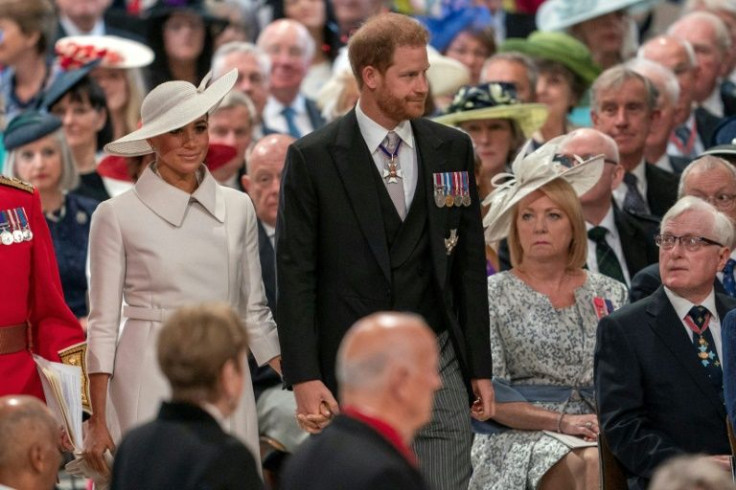 © Copyright IBTimes 2023. All rights reserved.