Will Roman Reigns Turn Heel? WWE Star Responds To Boos On 'Monday Night Raw'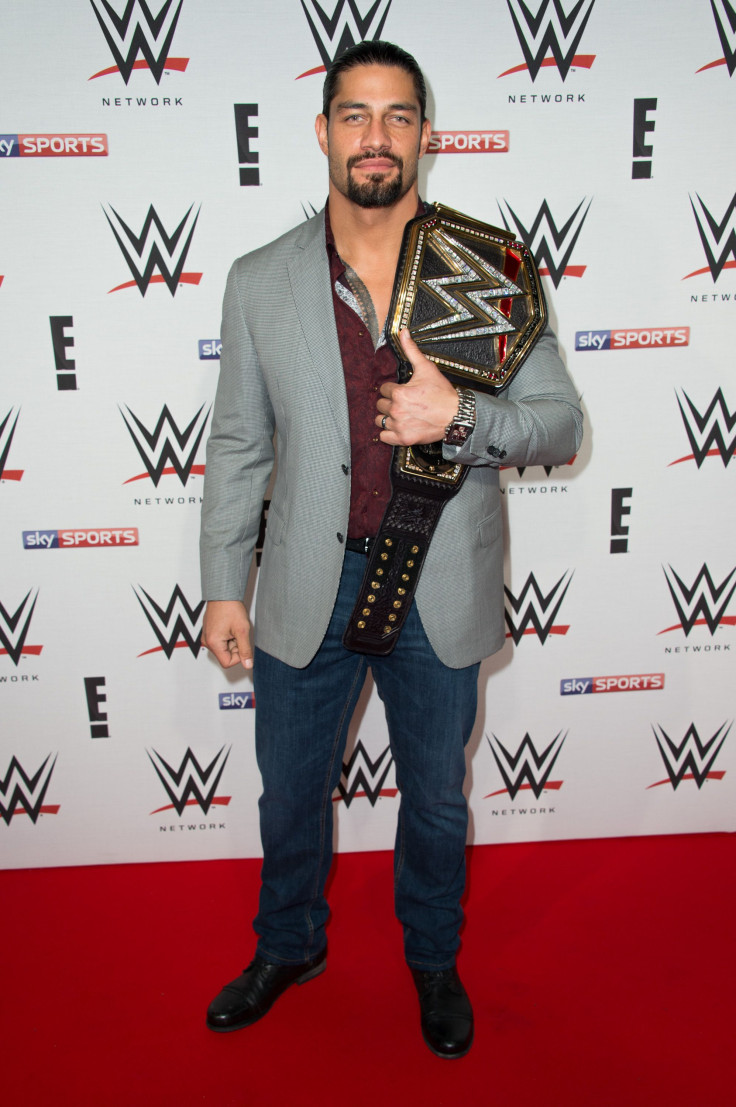 Following WrestleMania 33, there's no question regarding which superstar is the most hated in WWE. That distinction belongs to Roman Reigns, even though he's still technically a babyface.
The heat Reigns has received from WWE fans reached a fever pitch on WrestleMania weekend. Between the reactions by the live crowds and his response, some fans are expecting Reigns to turn heel.
READ: WrestleMania 33 results, videos
Afters Reigns defeated The Undertaker at WrestleMania 33 in what was likely the Deadman's final match, he was showered with boos and expletives by the live crowd at "Monday Night Raw." Reigns appeared to embrace the jeers, standing silently in the ring for minutes to start the show.
Defiantly proclaiming, "This is my yard now," Reigns stormed out of the ring and headed backstage.
It would certainly make sense for WWE to turn Reigns heel, but recent history suggests that his character won't receive any changes. WWE had the perfect opportunity to join the dark side by viciously ending The Undertaker's career, and if it didn't happen at WrestleMania 33, it's not going to happen anytime soon.
Receiving boos as a babyface is nothing new for Reigns. He was booed when he won the 2015 Royal Rumble, and he still went on to headline WrestleMania 31 as a good guy. Reigns was bound to get booed at WrestleMania 32, yet his WWE Championship Match with Triple H still closed the show.
WrestleMania 33 marked the third year in a row that Reigns has been in the final match of WWE's biggest show. WWE is committed to making Reigns the company's No.1 babyface, and it appears that no amount of booing is going to change that.
It's the same approach the company has taken with John Cena for the last decade. Fans pleaded for WWE's biggest star to turn heel, and Stephanie McMahon even admitted on ESPN's "Cheap Heat" podcast that she once pushed for Cena to alter his character.
But Cena has been a babyface for the last 13 years, despite getting booed by a large part of the audience. He's beloved by many of WWE's younger fans, and he remains the No.1 superstar in terms of merchandise sales, even though he's slowly transitioned into becoming a part-time wrestler.
Reigns isn't exactly in the same position as Cena—he doesn't sell nearly as much merchandise, and he seems to get even more brutal treatment from the crowd. However, Reigns currently sells more merchandise than any other full-time superstar, according to The Wrestling Observer's Dave Meltzer, and he receives plenty of cheers during many non-televised WWE events.
Whether fans are booing or cheering, there's no denying that all eyes are on Reigns when he's in the ring. Until fans stop reacting altogether, don't expect WWE to make many changes with the three-time world champion.
WrestleMania 34 is still a year away, but the early rumors are that the show will be headlined by a match with Reigns and Brock Lesnar.
© Copyright IBTimes 2023. All rights reserved.