Will Smith Feels He 'Failed Every Woman' He Interacted With
Will Smith never shies away from talking his heart out, be it his open marriage with wife Jada Pinkett Smith, or his hatred towards his father's abusive behavior. Once again, in a tell-all interview with Oprah Winfrey, the "Bad Boys" actor has admitted yet another shocking fact that he feels he has "failed every woman" he has interacted with.
In a new teaser for Apple Tv+'s "The Oprah Conversation: Will Smith," the 53-year-old actor says he wanted to write a memoir that told the "truth" about him.
"I want to let people have it," Smith admits in the clip, adding, "I've carried most of my life the sense of failing every woman I interact with."
Elsewhere in the teaser, Winfrey asks Smith about the time he "lost everything."
"I'm laying on the floor in a jail cell and I'm like, 'What is happening?'" he recalls, before stating of another topic, "I haven't talked about that publicly."
Smith's interview is in support of his upcoming memoir, "Will," which is due out on Nov. 9.
The "I Am Legend" actor shared a clip from the interview on his Instagram account where both Winfrey and Smith can be seen discussing his memoir.
"When Oprah says it, she means it! You gonna tell me you don't believe @Oprah ???" he captioned the post.
In an excerpt from the book obtained by People, Smith opened up about falling for his "Six Degrees of Separation" co-star Stockard Channing while still being married to his first wife, Sheree Zampino.
"Sheree and I were in the first few months of our marriage with a brand-new baby and for Sheree, I can imagine that this experience was unsettling to say the least," Smith, 53, writes in his memoir. "She'd married a guy named Will Smith and now she was living with a guy named Paul Poitier," his character's name in the movie. "And to make matters worse, during shooting I fell in love with Stockard Channing."
Smith and Zampino divorced in 1995 and two years later, he tied the knot with his current wife Jada.
According to People, Smith's memoir also talks about his often-difficult childhood, his 23-year marriage to Jada, and his journey as a father to Trey, 29, Jaden, 23, and Willow, 21.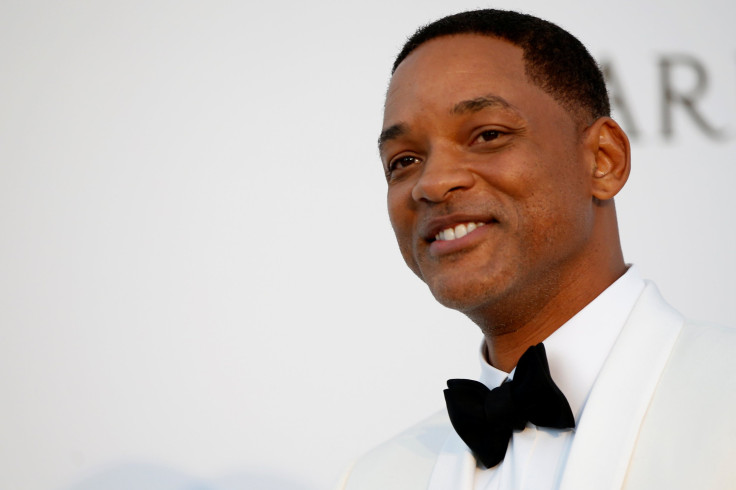 © Copyright IBTimes 2023. All rights reserved.