Will Smith Impersonator Says Offers Are Pouring In For Him After Infamous Oscars Slap
A Will Smith lookalike has claimed business has been booming for him after the "King Richard" actor slapped comedian Chris Rock at the 94th Academy Awards in what went on to become one of the most viral moments of the year.
Shad Ellis, 43, has spent the past 25 years using his physical similarities with Smith to earn a living. He appears as a doppelgänger at nightclubs, weddings and corporate events across the globe and charges around $750 per gig.
The man from Bedford, England, claimed offers were now pouring in after the infamous Oscars 2022 slap. Strangers reportedly even stop him on the streets to ask his opinion about the incident.
"I get comments about it daily," he told Jam Press, according to the New York Post. "I had a guy last week stop me to say how much I look like Will Smith. We spoke for a bit, and he ended the conversation by jokingly saying, 'Don't slap me.'"
Ellis said he does not "condone" violence, but added he could see "both sides" of the argument.
Smith had slapped Rock at the Oscars over a joke the latter made about his wife Jada Pinkett Smith's hair. Rock joked about Pinkett Smith, who suffers from a condition known as alopecia that causes hair loss, looking ready to star in "G.I. Jane 2."
"I think we all as humans are capable of a flashpoint triggered by a raw emotion or feeling, and regardless of the situation, once you see red, everything around you becomes blurred," Ellis said about the incident, according to the outlet. "I strongly disagree — he should [not] have slapped him, but how many of us do an action we immediately regret after doing it, driven by being caught in your feelings or the moment."
Ellis works part-time as the actor's lookalike. Even though he did not mention his annual income or net worth, he said he bought a house by the age of 21, and was able to "drive nice cars."
While his finances have seen a significant uptick since Smith's spur-of-the-moment act, Ellis said he still has not met the actor in person.
"I was set to work with him earlier this year as his body double on a project, but while I was there filming, news came in that he had to reschedule his part in the shoot," he said, according to LADbible. "That was a bit gutting."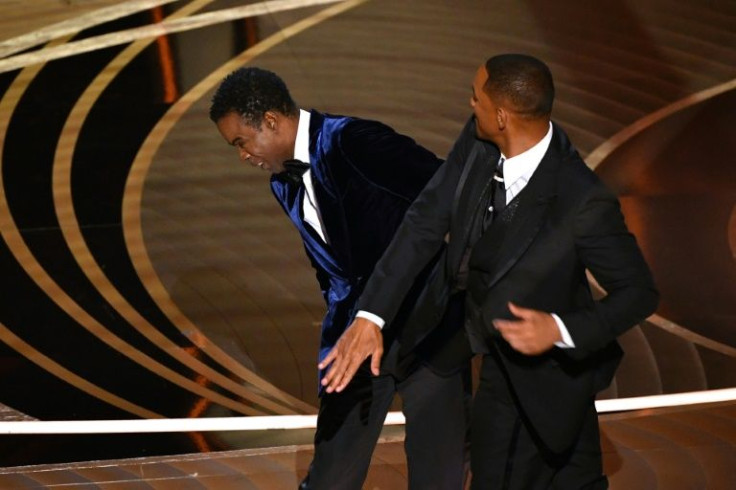 FOLLOW MORE IBT NEWS ON THE BELOW CHANNELS