Will Smith Hasn't 'Personally Apologized' To Chris Rock Amid 'Spiritual Journey' To India: Report
KEY POINTS
Will Smith traveled to India for spiritual purposes nearly a month after slapping Chris Rock onstage at the 2022 Oscars
Smith hasn't apologized personally to Rock since the incident, a report claims
Jada Pinkett Smith said that her family will eventually discuss the aftermath of the Oscars incident on "Red Table Talk"
Will Smith has yet to apologize personally to Chris Rock over his infamous Oscars slap, a report says.
On Saturday, Smith arrived at a private airport in Mumbai, India — the first time the 53-year-old actor was seen since he stormed the stage at the 94th Annual Academy Awards on March 27 and struck Rock over the comedian's joke about his wife Jada Pinkett Smith's shaved head, People reported.
Smith traveled to India for spiritual purposes, to practice yoga and meditation, an unnamed source told the outlet.
However, a Hollywood insider told Page Six that Smith's "spiritual journey" to India "seems cynical and ridiculous, given that he hasn't apologized personally to the one person he assaulted in front of millions."
"No amount of Namastes will make up for that," the anonymous tipster continued.
Smith issued a public apology to Rock via Instagram a day after the Oscars. He admitted that his behavior was "unacceptable and inexcusable" but explained that "a joke about Jada's medical condition was too much for me to bear and I reacted emotionally."
"I would like to publicly apologize to you, Chris. I was out of line and I was wrong," Smith wrote. "I am embarrassed and my actions were not indicative of the man I want to be. There is no place for violence in a world of love and kindness."
Smith — who won the Oscar for best actor for "King Richard" at the ceremony — has since resigned from the Academy of Motion Pictures Arts and Sciences, which hosts the Oscars. The Academy also banned the actor from attending its events for the next 10 years.
When he resigned from the Academy, Smith said in a statement that his behavior was "shocking, painful and inexcusable."
"The list of those I have hurt is long and includes Chris, his family, many of my dear friends and loved ones," he said at the time. "Change takes time, and I am committed to doing the work to ensure that I never again allow violence to overtake reason."
However, the comedian's brother, Tony Rock, made it clear that he wasn't impressed by Smith's apology.
While answering fan questions on Twitter, Rock's younger brother called the altercation "foul" and claimed that their family is "waiting" for the Smiths to reach out to them privately.
Meanwhile, the Facebook Watch talk show "Red Table Talk," hosted by Pinkett Smith, her daughter Willow Smith and her mother Adrienne Banfield, confirmed in a statement last week that the Oscars slap and the fallout that followed will be addressed in a future episode.
"Considering all that has happened in the last few weeks, the Smith family has been focused on deep healing," the message read. "Some of the discoveries around our healing will be shared at the table when the time calls."
"Until then... the table will continue offering itself to powerful, inspiring and healing testimonies like that of our incredibly impressive first guest," the statement continued. "Thanks for joining us, Jada."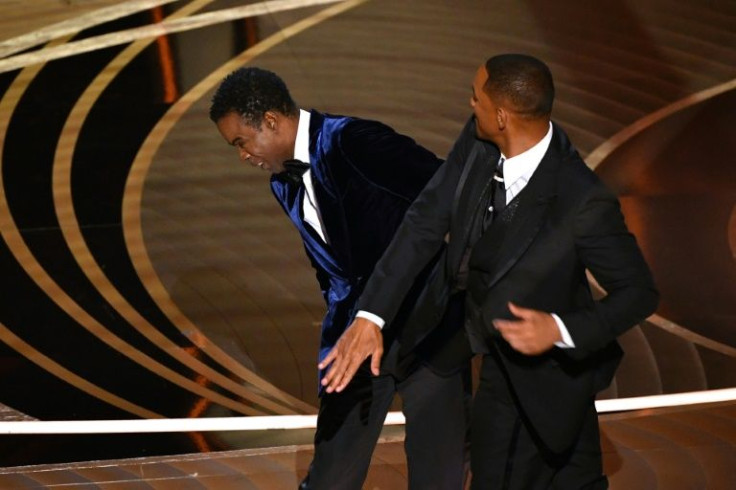 © Copyright IBTimes 2023. All rights reserved.