Will Smith Issues Public Apology After Slapping Chris Rock At The 2022 Oscars
KEY POINTS
Will Smith publicly apologized to Chris Rock for slapping him at the Oscars on Sunday
The "King Richard" star said Rock's joke about his wife's medical condition was too much
Smith was embarrassed because his actions were not indicative of the man he wanted to be
Will Smith was sorry for what he did to comedian Chris Rock at the Oscars on Sunday.
A brief altercation ensued between the "King Richard" star and the "Spiral" actor after the latter made a joke about Jada Pinkett Smith's shaved head. Smith approached Rock, who was on stage to present the best documentary, and slapped him.
On Monday, the "Gemini Man" star took to Instagram to publicly apologize to Rock. He also admitted that his behavior at the Academy Awards was "unacceptable and inexcusable" but reasoned out that "a joke about Jada's medical condition was too much for me to bear and I reacted emotionally."
"I would like to publicly apologize to you, Chris. I was out of line and I was wrong," Smith wrote. "I am embarrassed and my actions were not indicative of the man I want to be. There is no place for violence in a world of love and kindness."
Smith continued, "I would also like to apologize to the Academy, the producers of the show, all the attendees and everyone watching around the world. I would like to apologize to the Williams Family and my King Richard Family. I deeply regret that my behavior has stained what has been an otherwise gorgeous journey for all of us."
The "Aladdin" star concluded his statement by writing, "I am a work in progress."
Smith's violent reaction when he slapped Rock onstage received mixed responses from the netizens. Some understood why he did it, saying Rock's joke was inappropriate, considering Jada has struggled with alopecia. Others felt he overreacted and what he did was violent.
"If someone is disrespecting your partner over and over again, something has to give," one netizen wrote.
"He could have killed him. That's pure out of control rage and violence. They've heard a million jokes about them in the last three decades. They are not freshman in the world of Hollywood and comedy. He lost his mind," comedian and director Judd Apatow wrote in a since-deleted tweet obtained by Rolling Stone.
Meanwhile, the Oscars already issued a statement addressing the incident. The Academy clarified that it "categorically opposed ... any form of abuse." It also announced that it had already started investigating the matter.
"The Academy condemns the actions of Mr. Smith at last night's show," a spokesperson for the organization said in a statement to Variety. "We have officially started a formal review around the incident and will explore further action and consequences in accordance with our Bylaws, Standards of Conduct and California law."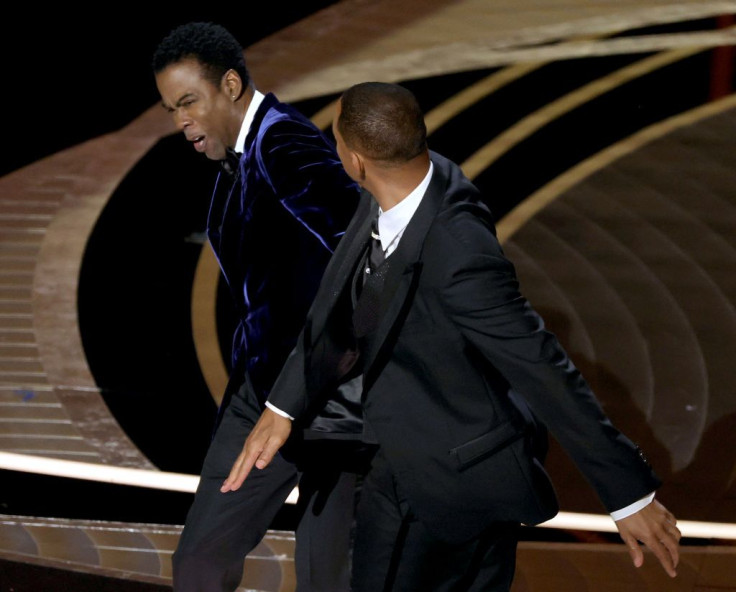 © Copyright IBTimes 2023. All rights reserved.