Diddy Attempts To Diffuse Tension After Will Smith, Chris Rock Oscars 2022 Fight
KEY POINTS
Diddy tried to play peacemaker after Will Smith slapped Chris Rock on stage at the 2022 Oscars ceremony
The rapper joked that this year was "the most exciting Oscars ever"
Smith later apologized for his actions when he accepted the Oscar award for best actor
Diddy attempted to ease the tension after Will Smith appeared to slap Chris Rock for making fun of his wife Jada Pinkett Smith's hair loss on the Oscars 2022 stage.
During Sunday's ceremony at the Dolby Theatre in Los Angeles, Rock joked about Pinkett Smith, who suffers from autoimmune disorder alopecia, starring in a possible sequel of 1997's "G.I. Jane" because of her shaved head.
The "King Richard" actor then shocked the audience and viewers when he took the stage and smacked Rock across the face. "Leave my wife's name out of your f–king mouth," Smith said when he returned to his seat.
Following the altercation, Diddy, 52, tried to diffuse the tension by playing peacemaker for the two actors after the music mogul took the stage to introduce the tribute for the 50th anniversary of "The Godfather" trilogy, Us Weekly reported.
"I just want to say, let's make some noise for Amy [Schumer], Regina [Hall], Wanda [Sykes]!" the rapper said of the Oscar co-hosts. "Gotta give it up for Wanda. I did not know that this year was going to be the most exciting Oscars ever."
Diddy continued, "OK, Will and Chris, we're going to solve that like family at the Gold Party, OK? But right now we are moving on with love. Everybody make some noise!"
Diddy was seemingly referring to the Oscars afterparty hosted by Jay-Z and Beyoncé, the latter of whom opened Sunday's awards show with a live performance of her song "Be Alive" from Smith's film "King Richard," the outlet noted.
Smith, who sat beside his wife in the audience, laughed at Diddy's response. Several celebrities, including Tyler Perry, Bradley Cooper and Denzel Washington, appeared to approach the celebrity couple and comfort them.
An unnamed onlooker at the 2022 Oscars ceremony told People of the incident, "Everyone in the mezzanine was standing up to see what was going on — everyone shocked. You could hear a pin drop. Everyone was looking at each other like, 'Is this really happening?'"
"Chris Rock looked stunned," the witness added.
Moments after the onstage fight, Smith won the Oscar for best actor for his titular role in the biopic "King Richard," which is based on Richard Williams, the father of tennis pros Serena Williams and Venus Williams.
"Richard Williams was a fierce defender of his family," Smith said when he accepted his award. "I'm being called on in my life to love people and to protect people and to be a river to my people. … I want to be an ambassador of that kind of love and care and concern."
He also spoke about the struggle in Hollywood to "be able to take abuse" and "have people talk crazy about you."
Smith then thanked Washington, who was among those who comforted him, before issuing an apology to the Academy of Motion Picture Arts and Sciences.
"Thank you D," Smith said, referring to Washington, according to Deadline. "Denzel said to me a few minutes ago, 'At your highest moment, be careful, because that's when the devil comes for you.'"
He continued, "I want to apologize to the Academy. I want to apologize to my fellow nominees. This is a beautiful moment. To my mother — this moment is really complicated for me — to my mother…being able to love and care for my mother and my family, my wife. Thank you for this honor, thank you for this moment and thank you on behalf of the entire Williams family…I hope the Academy invites me back."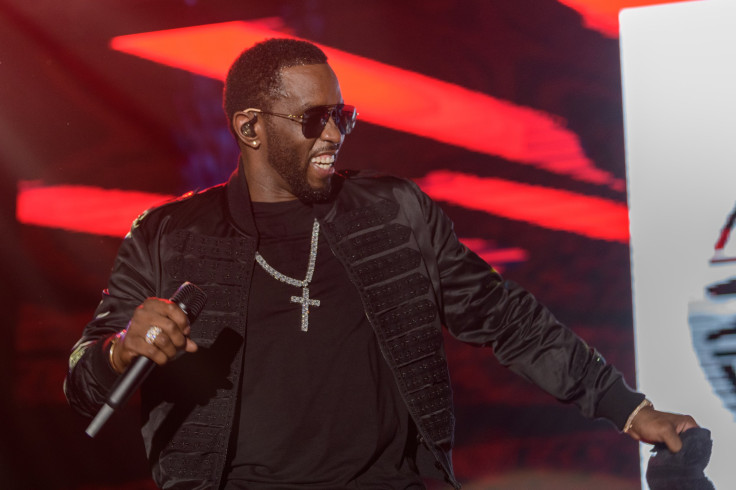 © Copyright IBTimes 2023. All rights reserved.