Will Smith, Jada Pinkett-Smith Put On United Front Amid 'Ugliest Divorce' Rumors
The Hollywood couple was spotted in public together for the first time since the infamous Oscars slap.
KEY POINTS
The actress was seen grabbing her husband's shirt
Smith flashed a peace sign to a spectator
The were reportedly heading to a divorce
Will Smith and Jada Pinkett-Smith put on a united front recently as they stepped out in public together for the first time since the infamous Oscars slap.
The Hollywood couple, as per TMZ, was sighted leaving Nobu in Malibu Saturday afternoon. The "Hancock" star, who donned a casual outfit and a cap, was ahead of his wife during the recent sighting.
Will Smith led the charge with a smile while Jada was following closely, grabbing a hold of the "Suicide Squad" actor's shirt. Eventually, the pair got in their vehicle and drove off together.
It was also reported that Will, who was later seen in the driver's seat, flashed a peace sign to one spectator who called his name. It appeared that Jada's husband is maintaining a good mood after he posted his mea culpa on Facebook.
To recall, Will has spoken out on camera for the first time in July over slapping Chris Rock at the Oscars. The "Aladdin" star, who felt a lot of shame and remorse, answered questions from fans about the incident that shocked millions of people.
Will Smith explained he did not go ballistic because Jada rolled her eyes at Rock's joke. The actor said he did it on his own because he felt the joke was insulting and disrespectful.
The "Gemini Man" star also made it clear that he and Chris Rock had a "history," and clearly not in a good way. Will shared that he has suffered trauma, primarily for disappointing his fans and others, stating, "I didn't love up to people's image and impression of me."
When asked why he did not apologize to Rock, Jada's better half reached out, but the comedian was not ready to talk to him. "I am human, and I made a mistake, and I'm trying not to think of myself as a piece of s**t," Will added.
Meanwhile, the recent sighting of Will Smith and Jada Pinkett-Smith seemingly debunked the claims that they are getting a divorce after the Oscars slap.
"Ever since the Oscars scandal, the tension between them has been palpable. There have been problems for years, but they're barely speaking right now," an unidentified insider told Heat Magazine UK.
The same informant claimed that, if the divorce was on the table, things would get messy quickly. "If they were to split, Will has a fortune of $350 million that Jada would be entitled to under California law. It could be one of the ugliest divorces in showbiz history and drag on longer than Angelina [Jolie], and Brad [Pitt's] did," the insider went on.
Neither Will Smith nor Jada Pinkett-Smith has directly answered the ongoing divorce rumors.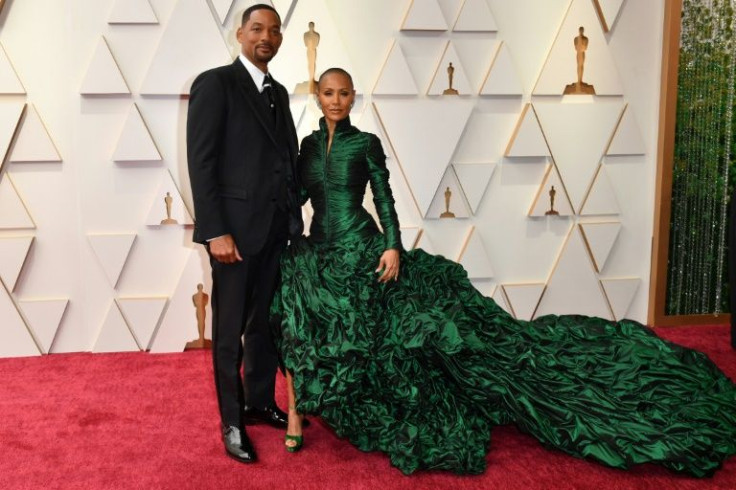 © Copyright IBTimes 2023. All rights reserved.