William Dudley, Boss Of NY Fed, Says He Opposes Rash Legislative Changes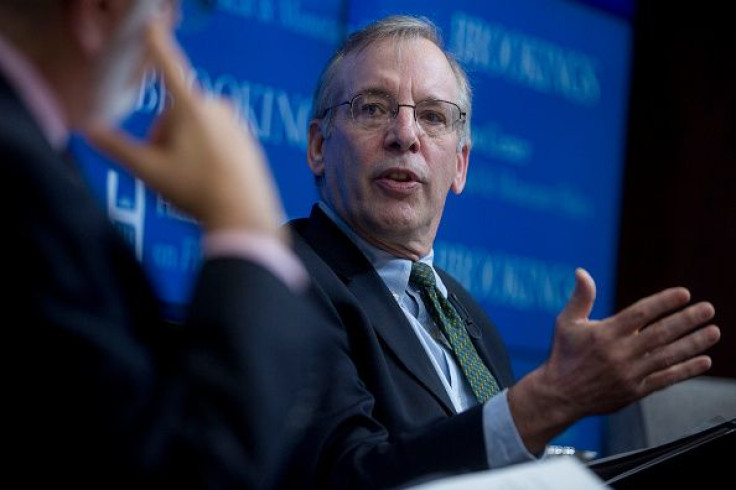 Any legislative changes to the Federal Reserve should not be based on an "emotional" response to the financial crisis or recession and, if necessary, they should be limited to making the U.S. central bank more effective, a top Fed official said on Thursday.
In a speech that pushed back on congressional efforts to clip the Fed's independence, New York Fed President William Dudley warned in particular against a proposed Republican bill that would tie policy-making to a single rule.
Dudley, a close ally of Fed Chair Janet Yellen, did not comment on interest rates or the state of the economy. Instead he gave a relatively political speech that aimed to explain and defend the way the central bank operates.
"I would caution that any further changes ... should be undertaken if they would make the Federal Reserve more effective in its mission," he said at the Virginia Military Institute.
"In contrast, changes based on an emotional, unreasoned response in reaction to the pain associated with the financial crisis and the Great Recession would likely be counter-productive."
Last year, Republican senators pushed the so-called Audit the Fed bill that would open the central bank to an outside review and critique of its policy decisions. In the House, conservative members backed the so-called FORM Act that would, among other changes, have the Fed rely on a "directive" policy rule or risk such an audit.
Audit the Fed failed to pass the Senate, while the FORM Act passed the House.
"This is a poor idea because adherence to a simple rule would undoubtedly lead to significant policy errors," Dudley said of the latter bill. "The world is simply too complex to put monetary policy on autopilot."
© Copyright Thomson Reuters 2023. All rights reserved.