Wilmington Delaware Courthouse Shooting: Thomas Matusiewicz, Ex-Father-In-Law Of Christine Belford, Named As Gunman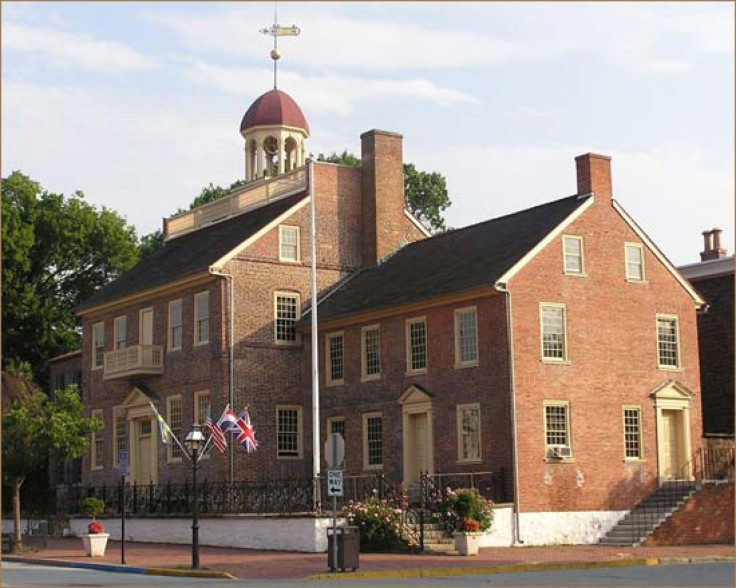 One day after a deadly shooting at a Delaware courthouse that left two women and the gunman dead, State Police have released the names of the shooter and his victims.
Initial reports after the shooting at the New Castle County Courthouse in Wilmington Monday morning identified the gunman as David Matusiewicz, a 45-year-old former optometrist who had been engaged in a long custody battle with his ex-wife. Police have since confirmed that one of the two women killed was in fact Matusiewicz's 39-year-old ex-wife Christine Belford, but police say that the gunman was his father, Thomas Matusiewicz.
The Huffington Post reported that Matusiewicz, 68, entered the lobby of the courthouse around 8 a.m. carrying a .45-caliber semiautomatic handgun and, before stepping through the metal detector, opened fire on two women, killing them both.
According to Delaware State Police Sgt. Paul G. Shavack, five people were shot in total during the gunfight: Matusiewicz, Belford, and Laura Mulford, a friend who accompanied Belford to the court that day, along with two police officers who were wounded, but survived. Both police officers were protected by bulletproof vests, the Associated Press reported.
David Matusiewicz was released from prison last year after pleading guilty to federal fraud, and to kidnapping his and Belford's three children. According to court documents, Belford agreed to let Matusiewicz take their three young daughters to Disney World for two weeks in 2007; instead, he and his mother, Lenore – the wife of the gunman – took the girls and fled to Central America in an $80,000 mobile home.
Belford later claimed that Matusiewicz had told their daughters that she had committed suicide. Matusiewicz and his mother were eventually arrested in Nicaragua after the nearly 18-month journey, and Lenore was sentenced to 18 months in prison. Thomas Matusiewicz was reportedly seen at her sentencing looking "visibly angry."
Neighbors of Belford were shocked by the news. However, they described Belford as having an unusual amount of security at her home out of fear of her ex-husband, and said she had hired a private detective. Bob and Eileen Thomas, who lived two houses down from Belford, said she had installed security cameras and motion-sensitive lights.
"Many people have a little bit of security, but not as much as she had," Bob Thomas told KSDK.
"Christine and her family are beautiful people," Eileen Thomas added. "She loves her children so much."
Another neighbor, Lois Dawson, also said Belford had mentioned the additional security to her. "I asked her to look after my house a few years ago and she said, 'No problem because my security camera looks right down your driveway,'" Dawson said.
© Copyright IBTimes 2023. All rights reserved.