Wimbledon Women's Final: Where To Watch Live Stream Online Of Lisicki v Bartoli; Preview And Prediction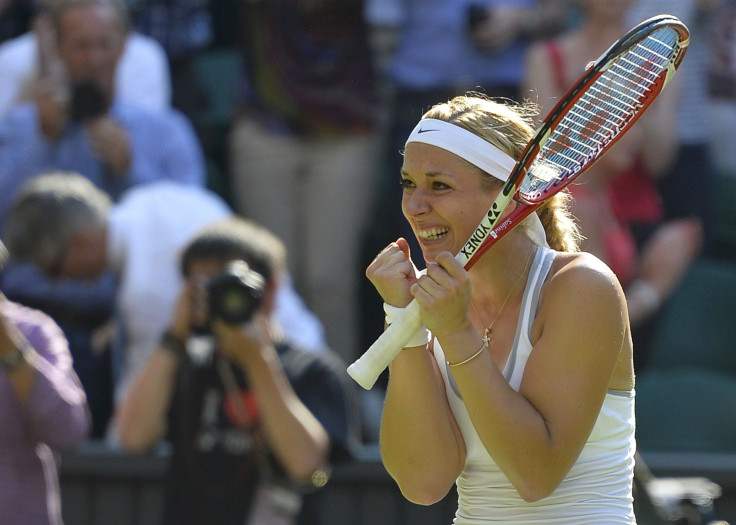 With the top three seeds in the draw eliminated by Wimbledon's second Monday, opportunity abounded for those women remaining to etch themselves in the history books on tennis' biggest stage. So far, it has been Sabine Lisicki and Marion Bartoli who have risen to the challenge and on Saturday one of them will get their hands on a first Grand Slam trophy; something which was doubtless little more than a dream just two weeks ago.
Yet, their appearance in the Wimbledon women's final is far from being in the realms of fantasy. Bartoli has been here before, six years ago. On that occasion, the French woman was outgunned by Venus Williams in straight sets, but this time around she will believe that she has every chance of going one better.
"Of course, it's more like a dream for me to win a Grand Slam," she said, according to the WTA website. "If I'm totally honest about it all, my goal was to be in the final of a Grand Slam again. But now that I'm in the final I don't just want to lose.
"Honestly, I'm not at the point where I'm saying, 'It's amazing, I'm in the final of Wimbledon,'" she added. "I'm about to play a second Grand Slam final. I'm not in that mood at all. I just want to fight again."
Lisicki may never have tasted a Wimbledon final before, but here pedigree at the All England Club has been stronger than most in recent years. In her last three appearances she reached two quarterfinals, sandwiching a semifinal berth in between. With one of the biggest serves in the women's game and a forehand almost as strong, the German's game is perfect for the surface at SW19. Her relish at being at Wimbledon is clear for all to see, which is particularly ironic given her allergy to grass.
Even in taking out the tournament's overwhelming favorite, Serena Williams, Lisicki was able to play the match on her terms. And, unsurprisingly, she believes that won't be any different in the final.
"She plays aggressive tennis so it'll be a totally different game than my semifinal," she explained. "But I've had a lot of challenges on my way to the finals with players being aggressive, players who were very solid and players moving very well, so it will be another challenge for me.
"I don't really think about it too much though. I will just go out there to win the match. I just want to be better than my opponent, and that's all I'm thinking about. I'm totally focused on the match."
The final promises to be intriguing throughout, with Bartoli's quirky behavioral traits matching the unorthodox nature of her game and Lisicki able to push anyone around when she's at the top of the game but being prone to lapses from one day to the next as well as within the course of a match. A second consecutive three-set women's final could well be on the cards but Lisicki's greater firepower could see her smile beaming broader than ever as she lifts the historic Venus Rosewater Dish.
Where to watch: The Wimbledon women's final will begin at 9 a.m. ET. Coverage will be provided by ESPN, with a live stream available on ESPN3.
© Copyright IBTimes 2023. All rights reserved.