Windows 8 Off To Very Slow Start, Market Researcher Says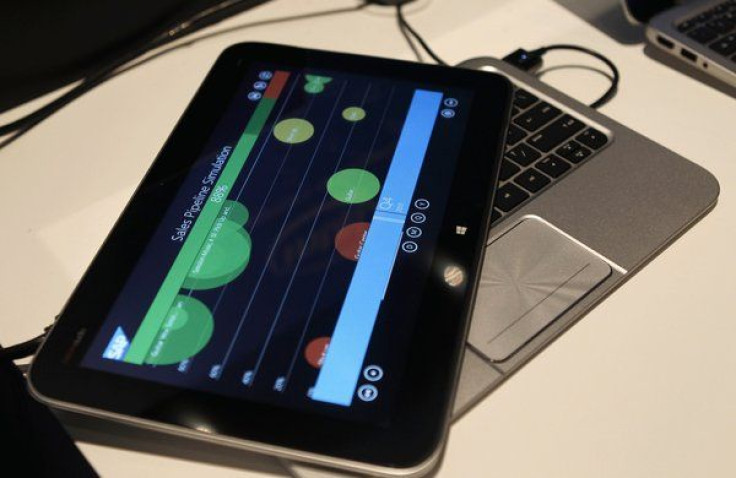 Windows 8, the latest OS from Microsoft Corp. (Nasdaq: MSFT), the No. 1 software company, isn't a barnburner, market research firm NPD Group determined.
Indeed, in the four weeks since Windows 8 started shipping in PCs, laptops and tablets, sales of Windows-based devices fell 21 percent below year-ago figures, NPD Group, of Port Washington, N.Y., found.
Microsoft, of Redmond, Wash., may not have laid an egg with Windows 8, said Stephen Baker, VP of industry analysis for NPD, which closely tracks retail sales. The culprit may be "the ongoing weakness of the PC market," he added, which is laggard this year.
NPD's Weekly Tracking service found that in the four weeks since launch, Windows 8 took only about 53 percent of overall Windows device sales, compared with the 83 percent that Windows 7 took when it was launched in 2009.
The two top U.S. PC makers, Hewlett-Packard Co. (NYSE: HPQ) and Dell Inc. (Nasdaq: DELL), No.'s 2 and 3 worldwide respectively, had expected strong demand for Windows 8 devices, especially because enterprises and consumers appeared to have deferred orders in the second half in anticipation of the new OS.
Only their bigger rival, China's Lenovo Group (Pink: LNVGY), reported significantly higher year-over-year sales of PCs and laptops in the most recent quarter.
NPD also reported that tablet sales of devices using Windows RT, also released with Windows 8, "have been almost nonexistent."
One bright spot for Microsoft: NPD determined that sales of Windows 8 devices for tablets with touch screens was good, but made up only 6 percent of laptop sales for an average sales price of $867.
Also, over the past four weeks, the average sales price for all PCs rose to $477 from $433 a year ago, the company found.
Separately, Microsoft announced new models and prices for its Surface tablet device for professionals, $899 and $999, not including the $119.99 keyboard that's already available with the consumer version, priced at $499.
Microsoft said the Surface Professional version will use a more expensive chip from Intel Corp. (Nasdaq: INTC), the No. 1 chipmaker. The consumer version's chip is a cheaper one from Nvidia Corp. (Nasdaq: NVDA).
Shares of Microsoft fell 21 cents to $26.74 in Friday trading.
© Copyright IBTimes 2023. All rights reserved.