Winston Churchill Day: 9 Actors Who Have Portrayed The Historical Figure
Every year, on April 9, the momentous day Winston Churchill became an Honorary Citizen of the United States is remembered. The actual occasion took place in 1963 when President John F Kennedy held a ceremony to grant the honorary citizenship and although Churchill himself was not present, his song and grandson were there in his honor.
To celebrate Winston Churchill Day on Monday, here are nine films and shows that included versions of Churchill:
1. Gary Oldman - "Darkest Hour" (2017)
One of the most recent and big budget portrayals of Churchill came just last year when Oldman played him in this drama film. Oldman won an Oscar for his performance.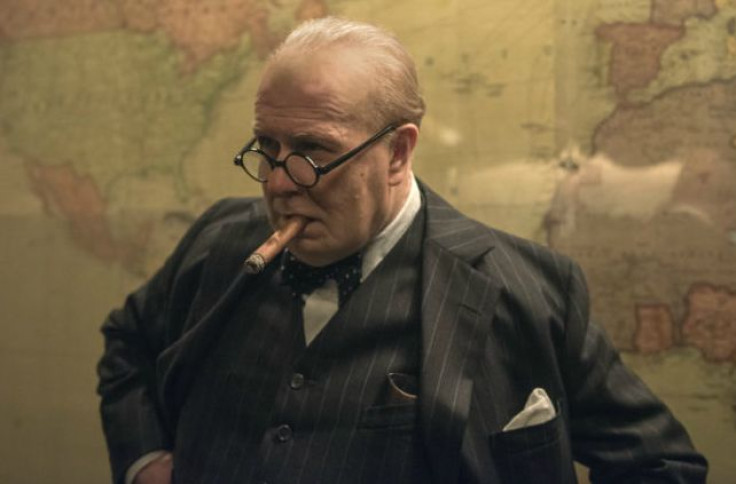 2. Brian Cox - "Churchill" (2017)
Also in 2017, Cox took on the life of the former British Prime Minister in this story that was set just a few days before the World War II Normandy invasion.
3. John Lithgow - "The Crown"
In Netflix's royal historical drama that follows Queen Elizabeth II's (Claire Foy) rule, Lithgow's played the political figure for 10 episodes spanning both Seasons 1 and 2.
4. Andy Nyman (series 1) - "Peaky Blinders"
In the first series, or season, of the BBC Two crime-drama show, starting with the very first episode, the character of Churchill was performed by Nyman, but viewers got a bonus, different portrayal of the character when Series 2, or Season 2, rolled around, and Richard McCabe took over the role.
5. Timothy Spall - "The King' s Speech" (2010)
Though the movie was mainly about King George VI's place on the throne and how his speech therapist helped him throughout his reign, it wouldn't be a complete story without Spall's Churchill showing up.
6. Thomas Howes - "Murdoch Mysteries"
The Canadian police procedural takes place at the start of the 20th century and makes sure to include many political and historical figures from that time, including Howes' Churchill in a Season 6 episode titled "Winston's Lost Night."
7. Ian McNeice - "Doctor Who"
As a long-running British sci-fi series based around time-traveling, it wouldn't make sense for Churchill to not appear at least once. He appeared a few times, from 2010 to 2011, portrayed by McNeice.
8. Rod Taylor - "Inglourious Basterds" (2009)
The star-studded war film followed a group of Jewish U.S. soldiers as they worked to kill Nazi leaders in France during WWII. While he wasn't the main character, Taylor took on the role of the British Prime Minister in this Brad Pitt-led movie.
9. Christian Slater - "Churchill: The Hollywood Years" (2004)
In this comedic, parodied film version of Churchill's story, Slater portrayed the titular character, while Neve Campbell played Princess Elizabeth. It was a British movie that never had an official release in the United States.
© Copyright IBTimes 2023. All rights reserved.