Gary Oldman On His Oscar: 'To Win It For Playing Winston Makes It Doubly Special'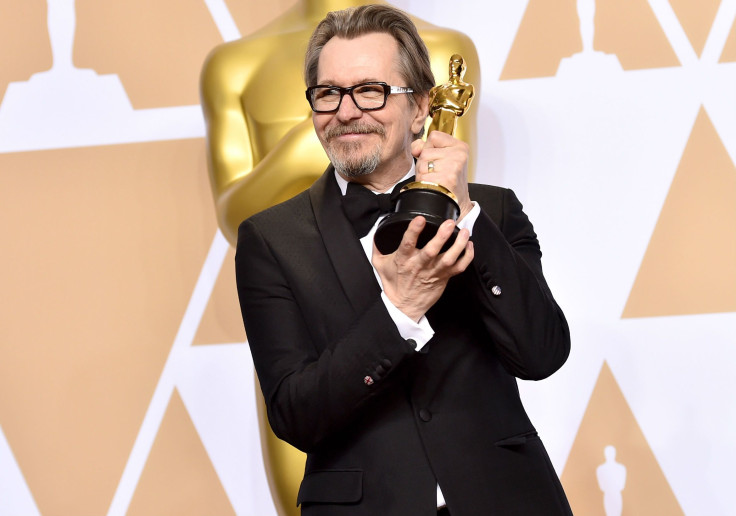 Los Angeles-- Before going off to celebrate his Oscar win Sunday night for best actor in a leading role, "Darkest Hour" star Gary Oldman spent a little time in the ceremony's press room to answer reporters' burning questions about the film, his role in it and why this win is so important to him.
"I think for this role, it's got a sort of special ‑‑ it feels like it has a special significance," he said of his win. "I can't say what it would be like to win an Oscar in any other year. But winning an Oscar for playing arguably one of the greatest Britons who ever lived. To win it for playing Winston makes it doubly special."
He continued by explaining that it wasn't just the role, either, that made is special, but also all of the people that he worked with on the project.
"And this film and this company of actors and Joe, working again with Sarah Greenwood and Jacquie Durran and those actors on the set, it was a very ‑‑ it's been an unforgettable experience and a highlight of my career," Oldman said.
The new Oscar-winner maintained how important every person on set was to the overall making of the film when he was asked why it was so important for him to have Kazuhiro Tsuji as the makeup artist, instead of trying to use special effects for more of his transformation.
"You know, the ‑‑ the clothes, makeup and clothes are the things that ‑‑ are the closest things to the actor," he said. "And they actually touch the actor. And they are the first people that you meet in the morning and they are really ‑‑ they are vital individuals that you interact with.
He continued: "I mean, he's a consummate artist and it was really my ‑‑ once I had stepped off the ledge, as it were, with Joe Wright, I said to Joe, it's contingent on getting Kazuhiro because, for me, he was really the only person on the planet that could have ‑‑ that could have pulled it off. I mean, I think he delivered."
© Copyright IBTimes 2023. All rights reserved.