Winter Storm Stella Photos: Pictures Of Blizzard In NYC, DC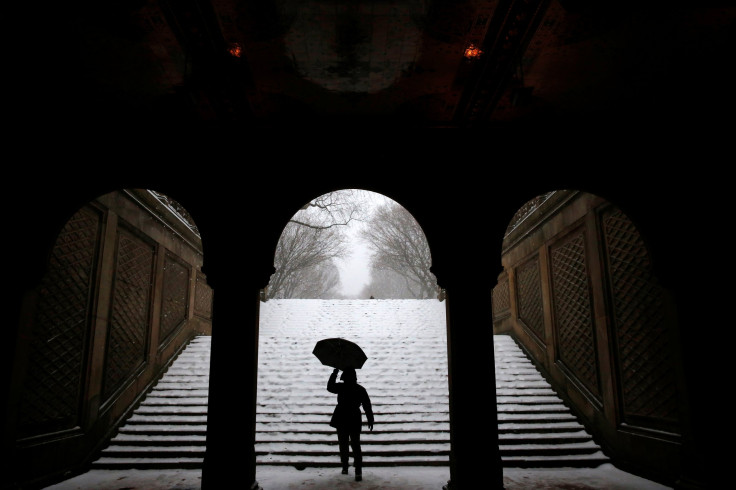 For many, Winter Storm Stella made an unwelcome entrance across the U.S. As of 10 a.m. EST on Tuesday, the weather system had canceled more than 6,000 flights. Public schools in Boston and New York were closed, which left parents scrambling to sort out childcare. Museums and other tourist attractions were closed in New York City, forcing visitors on spring break to be all but trapped inside their hotels.
To add insult to injury, Stella arrived in the middle of March, a week before spring was officially scheduled to start, which was likely of particular annoyance to those looking forward to warmer weather.
Read: Why Is There Less Snow Than Forecast? Blizzard Stella Stalls In NYC, Coastal Areas, Dumping Mostly Sleet
Stella was predicted to drop up to 20 inches of snow Tuesday, dumping two to four inches per hour. The town of Binghamton in upstate New York reported seeing a foot of snow that fell in four hours. The storm was predicted leave four to eight inches of snow on New York City's doorstep, too. As of 8 a.m. local time, Central Park in Manhattan received four inches of snow.
Stella not only dumped snow on the East Coast, but ice too. In fact, Baltimore Washington International Airport received an estimated one-quarter inch of ice accumulation. Some areas of the Midwest, such as Chicago and Cleveland, Ohio, also saw snow.
The worst of the snow, however, was expected to hit New England, which could eventually see two feet of snow.
Read: Blizzard Canceled Your Flight? How To Get A Refund While Stranded In An Airport
The blizzard has already caused several accidents across the U.S. New Jersey saw at least 39 accidents on slippery roads. In Connecticut, one of the states expected to see up to two feet of snow, officials issued a travel ban to keep drivers off highways.
Here are some photos of Stella hitting hard:
New York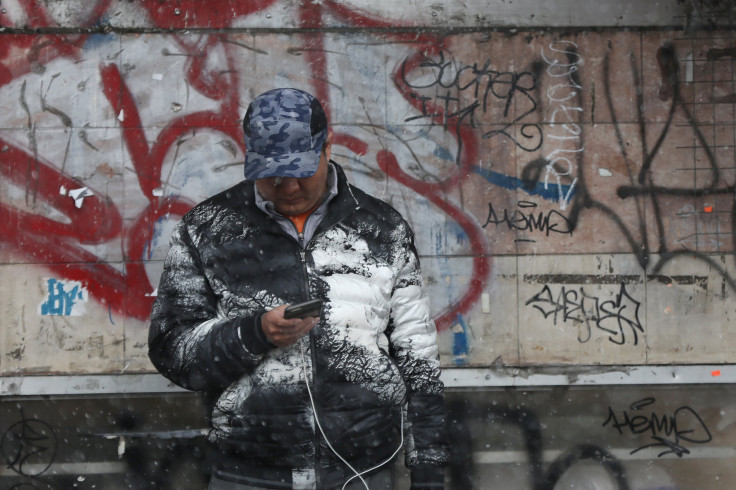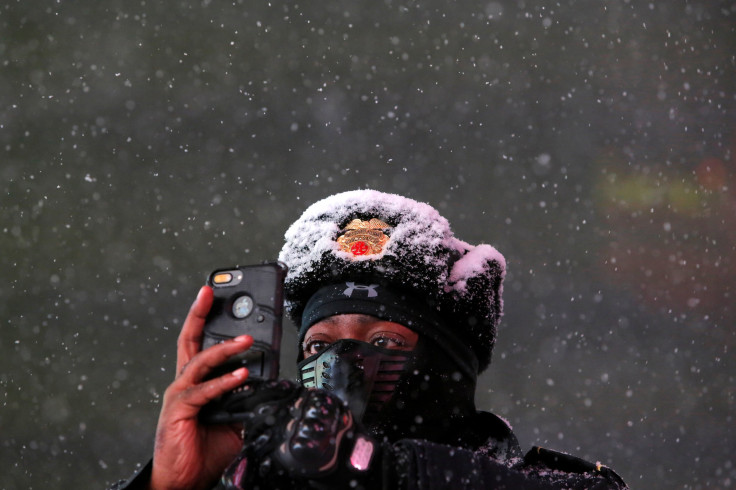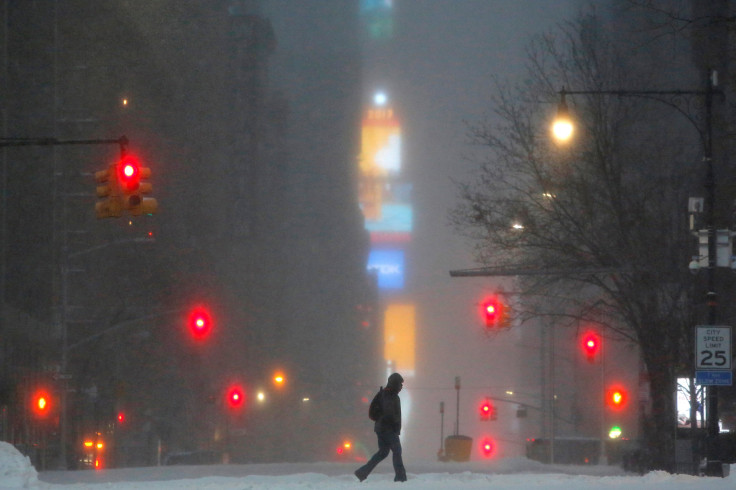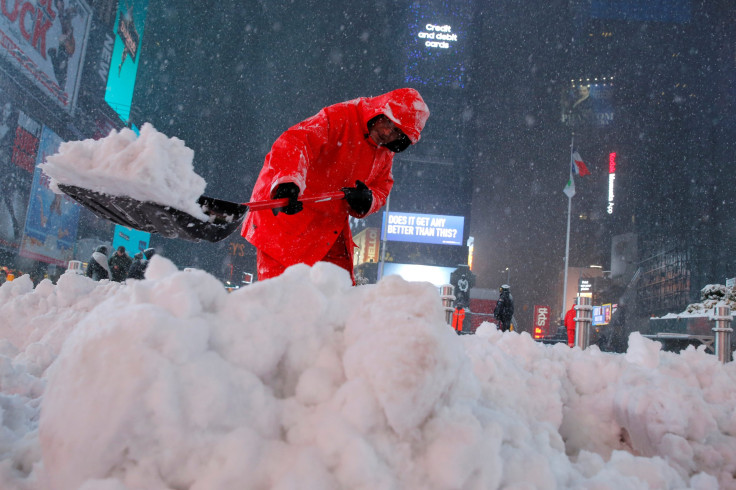 Washington, D.C.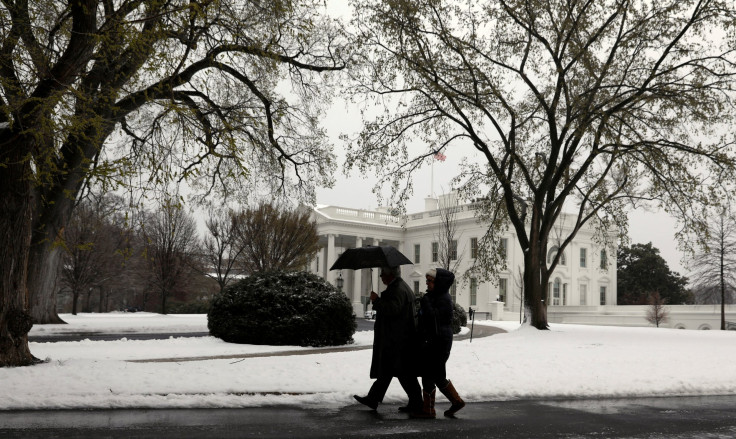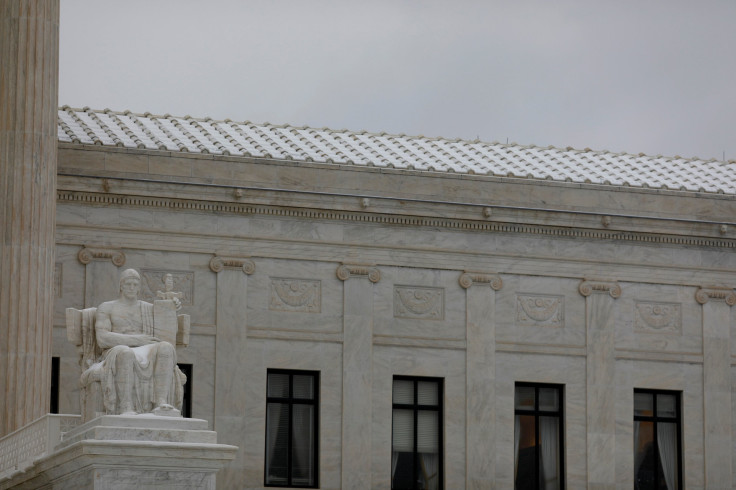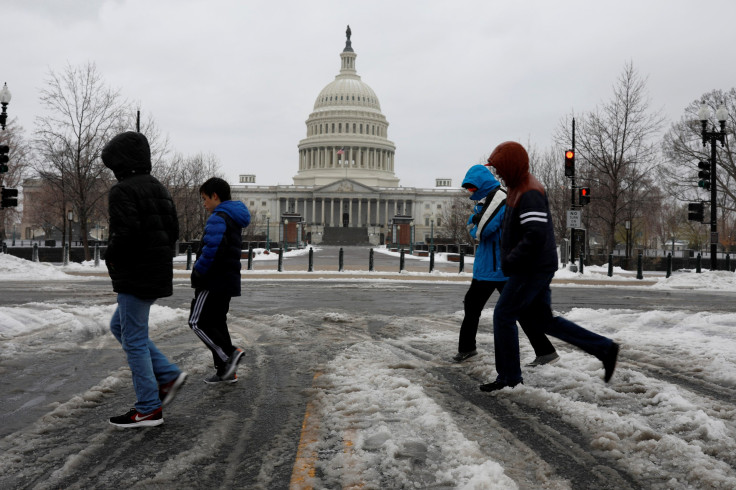 © Copyright IBTimes 2023. All rights reserved.
FOLLOW MORE IBT NEWS ON THE BELOW CHANNELS