'Witches Of East End' Season 2 Spoilers: Episode 8 Synopsis Released Online; When Will 'WOEE' Return?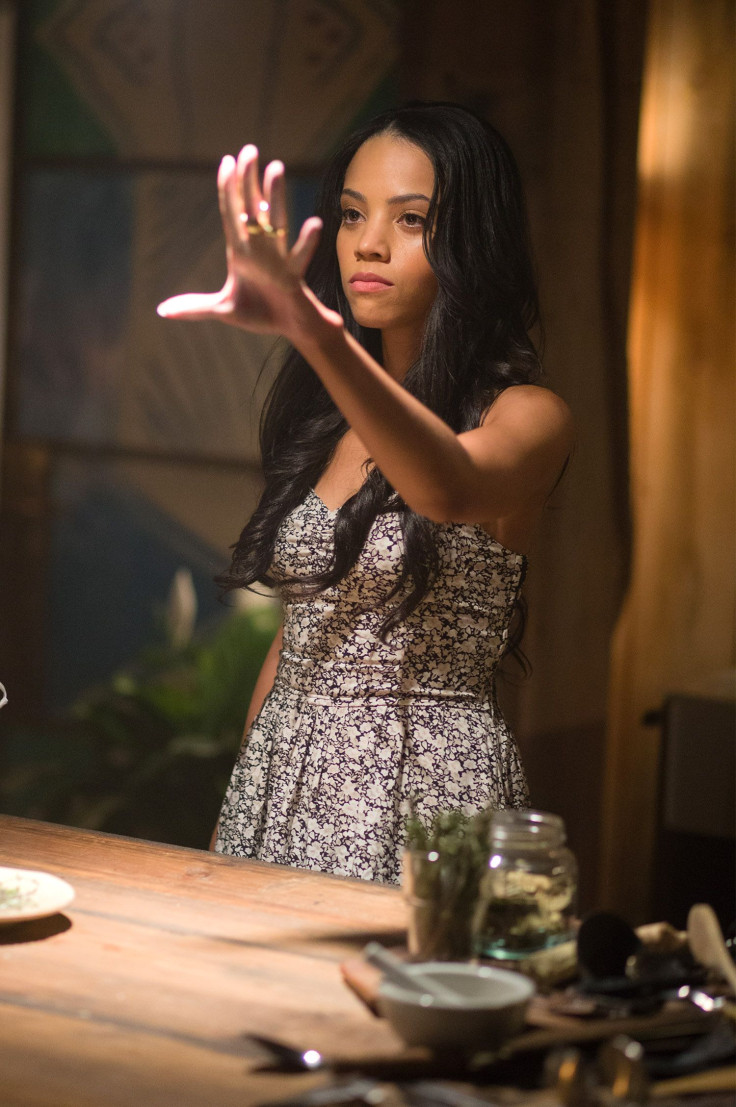 Looks like our favorite Beauchamp ladies are taking a bit of a "witch-cation" from all the drama when the hit Lifetime series, "Witches of East End," goes on a short hiatus. But don't worry! Freya, Ingrid and the rest of the coven will be back before you know it, casting themselves into even more trouble than ever before when episode 8, "Sex, Lies and Birthday Cake," airs the weekend after Labor Day, Sunday, Sept. 7, at 9:00 p.m. EDT.
[Check Out Our Season 2 "Witches of East End" Recap Of Episode 7]
And with an episode title like that, viewers know episode 8 will be totally worth the wait. According to the synopsis for "Sex, Lies and Birthday Cake," viewers can anticipate a jam-packed episode filled with chills and thrills.
Apparently Freya and her twin brother Frederick will be "celebrating a milestone birthday" during episode 8. And if Joanna has anything to do with it we're sure it'll be a bash they'll never forget. Poor Joanna has had to watch her daughters die countless of times – thanks to a pesky curse – and that has deterred her from ever seeing her girls age. But this lifetime Freya and Ingrid have managed to live the longest they ever have. No wonder Joanna is hell-bent on keeping them safe and celebrating every moment of their current life! It could end at any second.
Now for the lies portion of the episode title – according to the synopsis, Joanna will "face one of her worst fears" in episode 8. So, what is Joanna most fearful of? Well, if we know anything about the Beauchamp matriarch then we're willing to put money down that it has something to do with the safety of her children.
And as we previously mentioned Freya and Ingrid are right around the time where they meet an untimely fate. Should fans anticipate something to threaten the lives of her girls in "Sex, Lies and Birthday Cake"? Maybe a man named Tarkoff perhaps? According to the summary for episode 8, the menacing family friend will put some pressure on Freddie (who we learned was the King's vessel) to complete his grandfather's plan.
That leaves viewers with "sex." Two couples from East End will be getting closer in episode 8. Not only will fans get more intimate moments between Ingrid and Dash (Dashing) but Wendy will also surprise Tommy, who she just recently admitted to loving, in the upcoming episode.
What do you think will happen when "Witches of East End" returns in September? Sound off with your theories and predictions in the comments section below.
© Copyright IBTimes 2023. All rights reserved.