'Without Blood': Angelina Jolie, Salma Hayek On-Set Photos Revealed
Angelina Jolie was spotted with Salma Hayek on the sets of her fifth directorial venture, "Without Blood."
A Twitter user shared two photos of the actresses on the sets in Italy, where Jolie, 47 and Hayek, 55, donned beautiful outfits. While Jolie was seen in a white dress, Hayek wore an entire black dress.
"Angelina Jolie and Salma Hayek on Without Blood set in Italy," the Twitter user captioned the photos.
One of the fans noticed that Hayek was wearing different sandals in both the photos. Another fan wrote, "Waoo this is amazing thank you for the updates."
In a separate tweet, another fan shared some more on-set photos where Jolie and Hayek can be seen with the crew members. "Pics of Angelina Jolie and Salma Hayek on set of Without Blood, written, directed and produced by Angelina," the user captioned the post.
"Without Blood" is an adaptation of Alessandro Barico's Italian novel of the same name. According to reports, the cast and crew are filming the movie in the regions of Puglia and Basilicata in Southern Italy and in Rome.
The flick also stars Mexican actor and Academy Award nominee Demián Bichir. He was featured in the movies like "The Nun," "Land" and "Chaos Walking."
"Without Blood" revolves around Nina's character who seeks revenge and healing after witnessing the brutal murder of her dad who was accused of hideous war crimes.
"I'm honored to be here in Italy to bring this very special material to film, " Jolie said about her directorial venture in a statement earlier this month. "And to have been entrusted by Alessandro Baricco with the adaptation of his book, with its unique poetry and emotion and way of looking at war, and the questions it poses about what we search for after trauma or loss or injustice."
This directorial venture is part of the three-year filmmaking contract, which Jolie signed with the production company Fremantle.
Besides directing the movie, Jolie will be next seen in the movies like "Maleficent 3" and "Every Note Played." Hayek, on the other hand, will lend her voice for an animated movie "Puss in Boots: The Last Wish." She will also appear in the movie, "Magic Mike's Last Dance."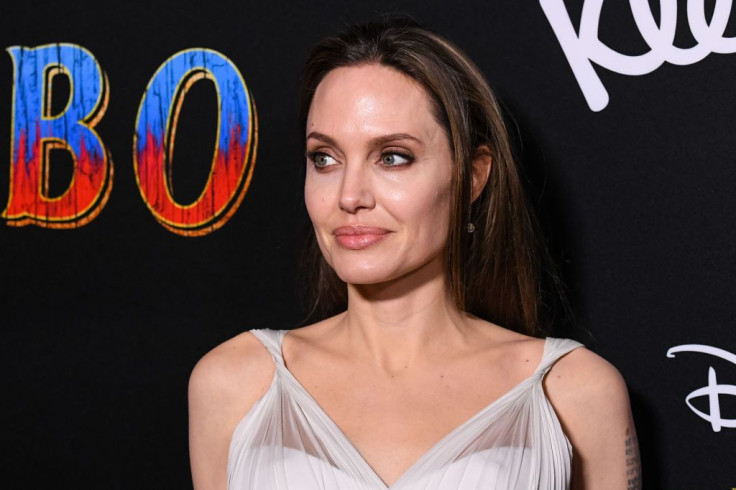 © Copyright IBTimes 2023. All rights reserved.
FOLLOW MORE IBT NEWS ON THE BELOW CHANNELS