Without Reason, Judge In Hunter Biden Paternity Suit Recuses Himself
KEY POINTS
Judge overseeing Hunter Biden's paternity case suddenly recuses himself
Recusal was done without any given reason
A third party intervened in the case to raise questions about Biden's ties to Ukrainian corruption
Hunter Biden, the son of former Vice President Joe Biden, has been in the national spotlight in recent times thanks to his role in the Ukraine scandal. And although that might seem like enough drama on its own for one person, Hunter Biden has also been involved in a paternity suit that continues to get stranger.
In a new twist, Independence Circuit Court Judge Don McSpadden unexpectedly announced Tuesday his intent to recuse himself from the case while providing no reasons for his decision, Arkansas Democrat Gazette reported.
Lunden Roberts filed a paternity lawsuit against Biden earlier this year in Arkansas seeking child support for her child she claims was fathered by Biden. DNA tests conducted as part of the case have shown that Biden is indeed the biological father of Roberts' child.
Although seemingly a case focused on domestic matters, an independent group from Florida filed a notice to the court suggesting Biden had participated in a "money laundering scheme" during his time with Ukrainian gas company Burisma Holdings. The group, D&A Investigations, also filed another notice accusing Biden of "fraud and counterfeiting."
McSpadden chose to dismiss the first notice, arguing that it was submitted improperly and had questionable relevance to the matter of paternity. However, McSpadden chose to recuse himself before going on to address the second notice.
This odd development comes not long after Roberts' legal representative explained that she had no connection to D&A Investigations and that their only goal is "simply to make scandalous allegations."
It would appear that D&A Investigations – whoever they are – are motivated by a conspiracy theory being pushed by Trump and his camp which claims that both Joe and Hunter Biden were involved in corrupt activities in Ukraine during the Obama administration.
Their goal, by intervening in the paternity case, is to use the opportunity to have Biden's finances opened to public scrutiny which would allegedly confirm his corruption in Ukraine and vindicate Trump and his administration.
Although it's not known what direction the next judge to preside over the case will take with regards to this interference from third-parties, it's probably safe to say D&A Investigations are taking a long shot that won't go far.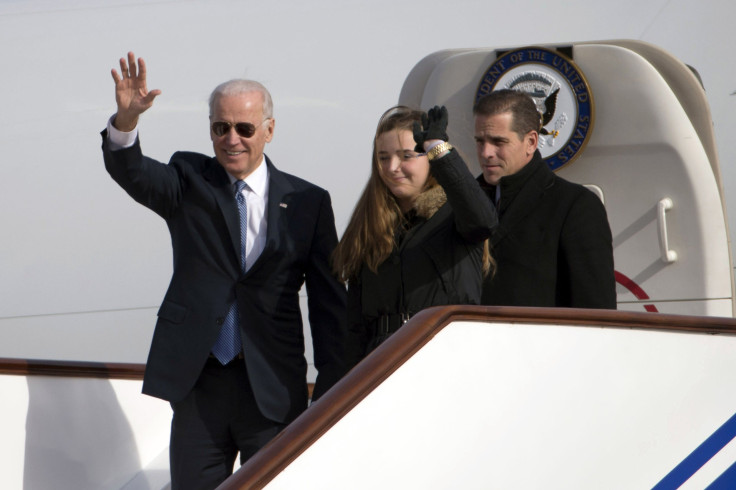 © Copyright IBTimes 2023. All rights reserved.