'Woke Disney' Trends After Gov. Ron DeSantis Attacks Company For Freezing Campaign Donations
Gov. Ron DeSantis accused Disney of joining the "woke" narrative against Florida's House Bill 1557, also known as the "Don't Say Gay" bill, following the company's decision to pause campaign donations to the state.
DeSantis responded to the action by sending out an email to donors slamming the company for trying to derail the Parental Rights in Education bill, which would exclude teaching involving the LGBT community from the classroom.
"Woke Disney is now echoing the Democrat propaganda and falling for the corporate media's phony hysteria over a Florida bill that sensibly prohibits K-3rd graders from being indoctrinated with transgenderism and R-rated lessons about sexuality," the email read.
On Saturday, DeSantis' name began trending on Twitter, with people reacting to the governor's email and Disney's decision to temporarily stop donations.
"Woke Disney is trending because DeSantis knows he can get more money from donors with hate than compassion Republicans are terrified of anybody different than them. They throw money at whoever is the most vocal about their hatred," one person wrote.
Another person suggested Disney wasn't doing enough by simply pausing donations.
"The thing that bums me out about 'woke Disney' trending is that both sides are giving Disney way too much credit for doing the absolute sub-bare minimum. They aren't supporting politicians who oppose the bill, they're just *pausing* donations to those already in power," the individual wrote.
Disney CEO Bob Chapek sent out an email to employees on Friday, informing them of the pausing of political contributions in Florida and apologizing for not speaking out sooner.
"Thank you to all who have reached out to me sharing your pain, frustration, and sadness over the company's response to the Florida 'Don't Say Gay' bill. Speaking to you, reading your messages, and meeting with you have helped me better understand how painful our silence was," the statement read.
"It is clear that this is not just an issue about a bill in Florida, but instead yet another challenge to basic human rights. You needed me to be a stronger ally in the fight for equal rights and I let you down. I am sorry."
DeSantis has continued to stand by his support of the bill that bans discussions on gender identity and sexual orientation in the classroom.
The legislation only allows what is considered "age-appropriate" content to be taught to students in higher grades while maintaining parents' rights.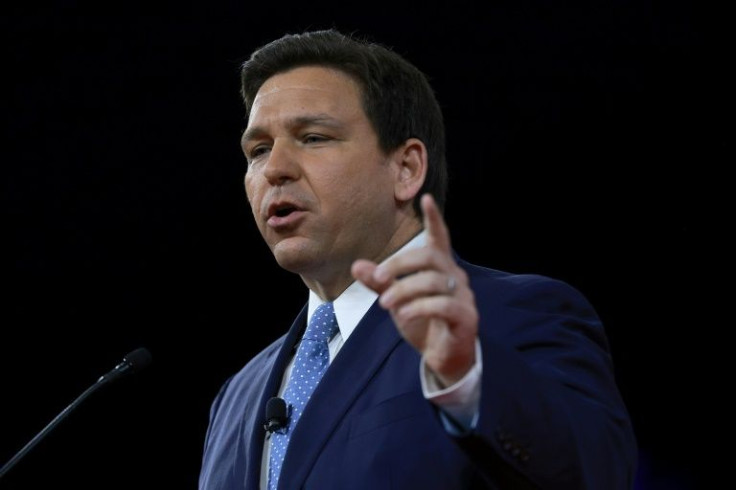 © Copyright IBTimes 2023. All rights reserved.