Woman Arrested After Her 96-Year-Old Father Found Living With Hundreds Of Rats
A California woman was arrested Tuesday after she was found to be living with her elderly father and sister in a house infested with hundreds of rats.
According to the Ventura County Sheriff's Office, Catherine Ann Vandermaesen, 65, of Ojai, Los Angeles, was arrested on suspicion of felony elder abuse and misdemeanor animal neglect, after an investigation was launched March 13.
Based on a tip from Adult Protective Services, the deputies decided to make a welfare check at Vandermaesen's residence, where she lived with her 74-year-old sister and 96-year-old father. When the police arrived at the suspect's doorstep, she answered the door along with her sister. The suspect's sister – who authorities believe might be a "possible victim" – refused to let the deputies enter the house, claiming everything was fine.
When the officers insisted on checking up on their father, the sisters brought him out in a wheelchair, but still refused to let the deputies into their home. After conducting a preliminary evaluation of the condition of the house, the officers returned the next day along with the Ventura County Fire Department, Adult Protective Services and animal control agencies.
Even before entering the residence, authorities could detect the smell of ammonia from 20 feet away. Upon stepping into the house, the source of the smell could be easily detected – the residence was filled with animal urine and feces as well as garbage. Eight dogs, two rabbits, an African gray parrot, a cat and 55 rats were removed from the house. However, animal control agents suspected that an additional 200 to 700 rats were still living inside.
"Once the task force had assessed the overall situation, they learned that Vandermaesen had allowed her elderly father [victim], to reside in conditions not fit for human living and willfully caused or permitted the health of her elderly father to suffer under the specific living conditions noted on scene. Since Vandermaesen had assumed control and care for all the animals located on scene, the task force discovered she allowed them to reside in conditions not fit for animal living," a press release from the sheriff's office said.
Following the discovery of the rat infestation, city officials yellow-taped the house, which let others know that it was unlivable.
The suspect's father and sister were taken to the Ojai Valley Hospital to get medically examined. Their exact conditions were not known. The elderly man was placed under the custody and care of Adult Protective Services. The agency also helped the suspect's sister find temporary housing services.
Meanwhile, Vandermaesen was booked into the Ventura County Pre-Trial Detention Facility. She was later released on bond and was scheduled to appear in Ventura County Superior Court on April 2, USA Today-affiliated VC Star reported.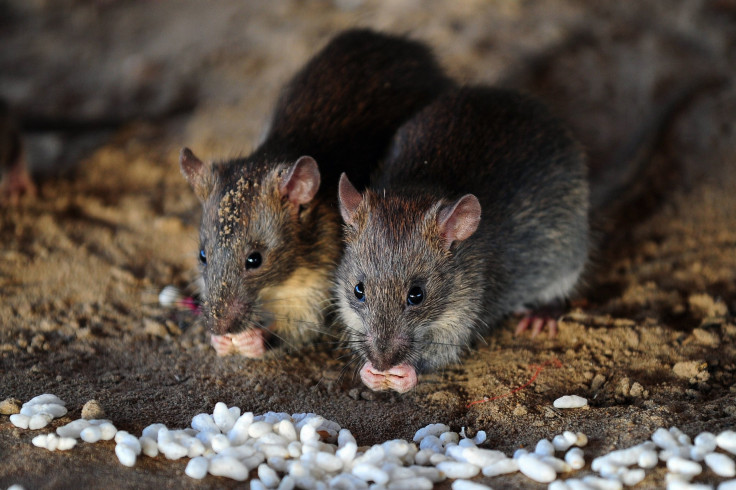 © Copyright IBTimes 2023. All rights reserved.