Woman Caught Making Meth in Wal-Mart, Arrested After 6 Hours [VIDEO]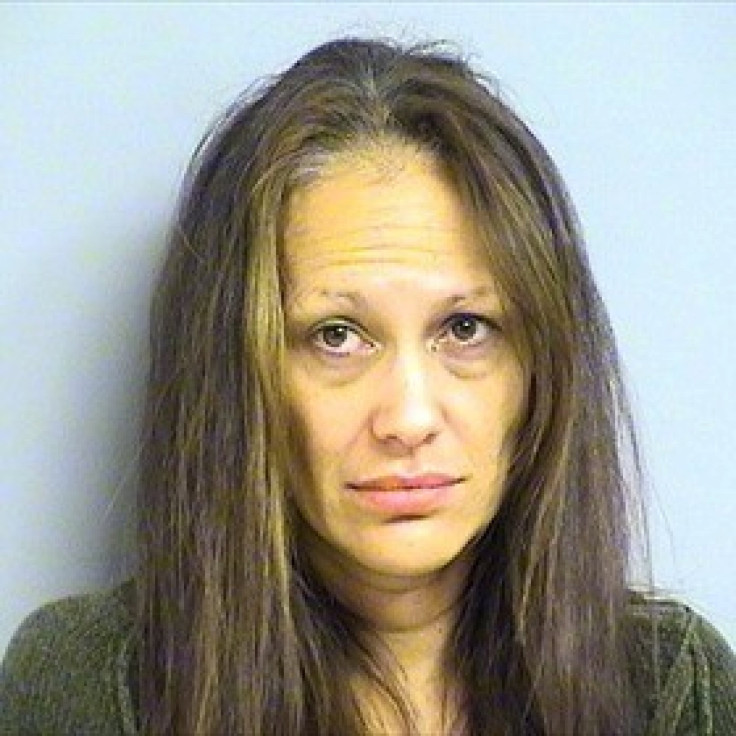 Tulsa, Okla. police arrested a woman Thursday for stealing and mixing chemicals to make meth inside of a Wal-Mart, according to reports.
The woman, Elizabeth Alisha Greta Halfmoon, 45, had been in the store since noon cooking up the drug, as shown in police surveillance video. Security noticed she was acting suspicious after six hours had passed, which prompted them to call the police.
When officers responded and questioned Halfmoon's intentions of going into a store to manufacture drugs, she claimed she was too broke to buy the chemicals needed.
When I saw her she had just finished mixing sulfuric acid with starter fluid in a bottle, said Officer David Shelby.
Firefighters also responded, and, along with Shelby and other police, got Halfmoon and her ingredients out of the store before any shoppers were hurt.
When firefighters were on the scene she made statements to them that is what she was doing, she was attempting to obtain these chemicals and was in the process of trying to manufacture meth, Shelby said. However, she said she was not very good at it.
Despite helping quell the situation a bit, one responding officer didn't know the bottle was active. According to reports, as he was discarding the bottle, the chemicals actually burned through the bottle and through his gloves. Fox23.com reports that the officer was treated for the burns and is in stable condition.
Halfmoon's arrest on Thursday isn't her first. Reports say it was only last month that she was arrested in, ironically enough, a meth-manufacturing sting, on November 6. What's more is that she was released from jail just two days before she was arrested again in Wal-Mart. Records show that Halfmoon has received a deferred sentence and is bonded out on $7,500.
Fox23.com reports that in October, a man named Glenn Reese was arrested at the same Wal-Mart with a backpack containing what police called an active meth lab. Tulsa police said to the site that drainage ditches and tunnels in that area have been a common place for meth making and using.
Watch KJRH-TV's broadcast of the incident below:
© Copyright IBTimes 2023. All rights reserved.