Woman Climbs Through McDonald's Window After Being Denied Burger, Video Goes Viral
When a woman was told by McDonald's employees that she can't have her burger because of sanitary concerns, she had an unusual demand--she asked them to "train" her so that she could make her own meal.
A video that is going viral on the internet appeared to show a woman climbing into a McDonald's drive-thru window and asking if it's okay for her to use their kitchen to make her own McFavourites.
The clip which was uploaded on TikTok by user @greergreer, has clocked in almost 700,000 views and over 120,000 likes at the time of writing, according to New York Post.
The description suggested that the woman was denied her food by the fast food joint's employees because they ran out of hand gloves. "Lady climbs thru McDonald's window because we're not taking any more orders CAUSE we have no gloves," the description reads.
The clip begins with the woman scaling the drive-thru window ledge and enter the kitchen. She then is seen clapping in excitement and asking for the manager on duty. "It's my first day of training and I came unethically dressed," the woman, who was wearing a pink dress at that time, says.
Meanwhile, the staffers at the fast food chain were seen having a hard time trying to choke back their laughter. The clip, however, only shows her clapping and hanging around in the kitchen but fails to show if she did any real cooking.
The clip drew mixed reactions from internet users. While some of them were glad to see the happy interaction between the fast food employees and their customers, others took a dig at the woman for being audacious.
"The audacity and entitlement though," one user commented. "I don't know what kind of Karen this is… but this is my favorite kind of Karen," said another. "She climbed all the way through that window, let her make it LMFAO," a person wrote. A third person found her to be "fun." "She looks kinda fun tho," the user wrote in their comment.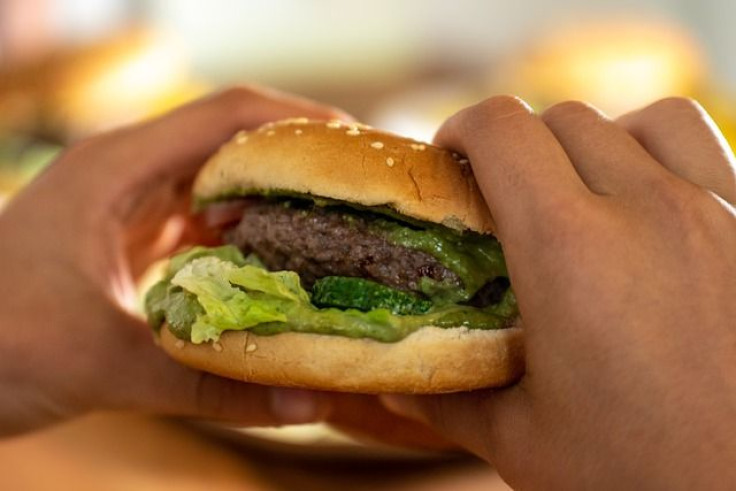 FOLLOW MORE IBT NEWS ON THE BELOW CHANNELS