Woman Made Roommate's Dog Perform Sex Act, Incident Caught On Camera
A woman from Brooklyn, New York, was charged Thursday after she was caught on camera making her roommate's dog perform sex acts on her.
Taylor Goldenberg, 24, told police Thursday that she saw her roommate, 20-year-old Danielle Hui, abusing her dog, a Pomeranian Shiba Inu mix, on a motion sensor nanny camera. Goldenberg said she saw Hui make her dog, named Colton, perform oral sex on her in the bedroom.
When confronted about the same, Hui called it a "bizarre accident" and said though her pants were off, she was wearing underwear. Hui also added she didn't get any pleasure and that she would never knowingly commit an act of bestiality.
"I'm just happy that I'm safe. The dogs are safe. I'm just hoping that this helps other people be aware that you never know who you live with," Goldenberg told the New York Daily News.
She added that though she had her suspicions about Hui, she never expected what she saw.
"This is the worst case scenario. She clearly just has mental issues. I hope she gets the help she needs," she added.
Hui was released without bail Friday and was expected to move out of the home on the same day.
The incident comes months after two women from Norfolk, Virginia, were arrested for having sex with a prisoner's dog while video chatting with him. While being held in prison, Jermaine Gaye communicated with the two women over the phone and encouraged them to have sex with his dog. Accordingly, the women had sex with the canine several times for two months and also photographed the act. Both the women were taken into custody and charged with bestiality.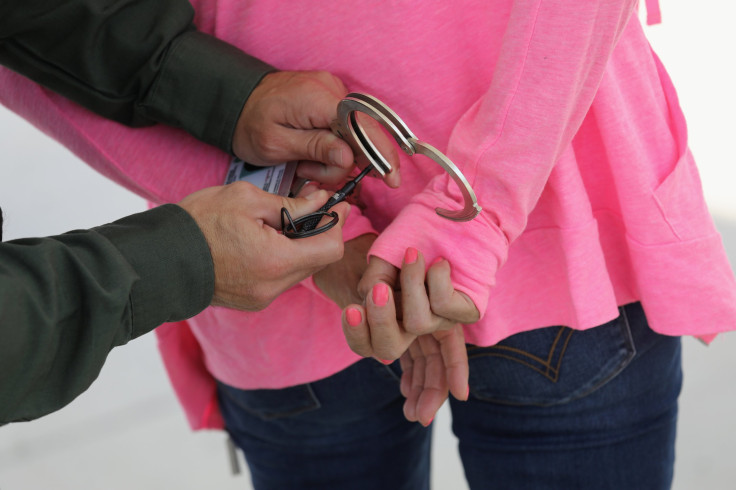 FOLLOW MORE IBT NEWS ON THE BELOW CHANNELS