Woman Pleads Guilty For Attacking Man With Baseball Bat Wrapped In Razor Wire
KEY POINTS
The woman was sentenced to 12 years in prison
The victim's sister told the court she could barely recognize him in the hospital
The attacker will have to serve 85% of her sentence before applying for parole
A South California woman who "brutally" attacked a man beyond recognition using a barbed baseball bat pleaded guilty in court. A judge awarded her 12 years in prison.
Kristina Paige Barnett, 28, pleaded guilty Wednesday to charges including assault and battery of a high and aggravated nature in front of a Cherokee County Courthouse judge.
The incident took place in September last year at a residential property. Barnett was well-acquainted with the victim, according to court filings, and she attacked him in a fit of rage.
The victim, a 40-year-old man, told Cherokee County sheriff's deputies that he was attacked by Barnett who aimed for his head. He said she struck him twice with a baseball bat that was wrapped in razor wire. An independent witness corroborated the claims, naming Barnett as the suspect. Barnett had fled the scene before the arrival of law enforcement officers, authorities said.
The victim was rushed to Spartanburg Regional Medical Center where he was treated for multiple injuries, including a brain bleed and broken bones. The victim's sister said her brother's injuries were grave to the point where she could barely recognize him at the hospital.
Barnett remained on the run for several weeks before deputies found her and arrested her.
The Blacksburg town resident appeared to have drawn inspiration from the character Negan in "The Walking Dead" series who carries a similar weapon named "Lucille" to strike down the undead walkers.
She will now have to serve 85% of her sentence before being eligible for parole. She will also serve 5 years of probation after being released. Barnett also has prior convictions for burglary, methamphetamine and larceny, reported AZ Family.
In a similar incident that took place in London in 2018, two people were attacked by a group of six men and two women using a baseball covered in barbed wire and pieces of wood. After attacking the duo in broad daylight, the assailants stole one of the victims' belongings and scooted away. "The whole time we were telling them that we didn't want any trouble, and we didn't try to fight back just because one of them may have had a knife or something, we just wanted to get home, I can't believe this has happened," he said.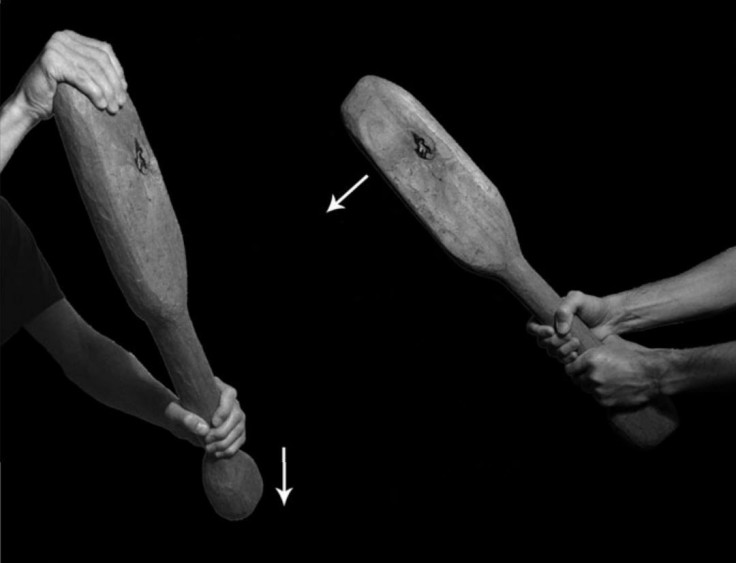 © Copyright IBTimes 2022. All rights reserved.
FOLLOW MORE IBT NEWS ON THE BELOW CHANNELS